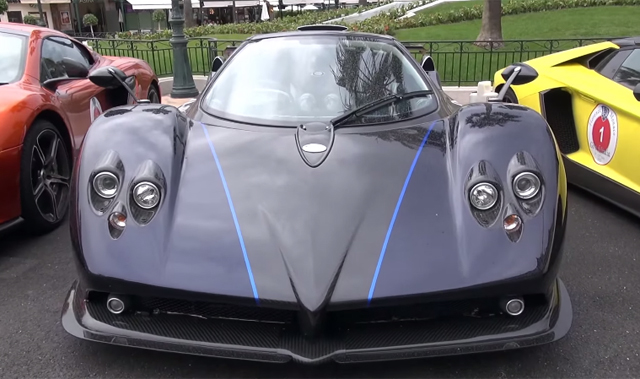 Not long after the one-off Pagani Zonda 760VR Roadster was filmed on the move for the first time in London, the custom Italian supercar has been filmed driving and parked at Monaco's famous Casino Square.
[youtube]https://www.youtube.com/watch?v=5-NKmPE8EFk#t=118[/youtube]
As with all other Zondas in the 760-series, the road-presence of the 760VR Roadster is essentially unmatched by any other car on earth. Additionally, its roaring 7.3-litre V12 engine produces an absolutely addictive howl.