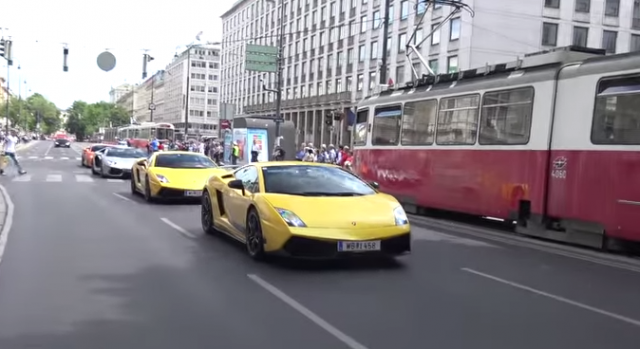 The Ring Street in Vienna was recently closed for a huge supercar parade. More than 100 supercars attended this even and our friends at Supercars of Austria share this amazing video with us, where we can see and hear what a supercar parade is like!
[youtube]https://www.youtube.com/watch?v=-7byNJ_Tsg0[/youtube]
The highlight cars were a Novitec F12 N-Largo, Porsche Carrera GT, 2x Lamborghini Aventador Roadsters, Ferrari 458 Challenge EVO (not street legal), Novitec 430 Scuderia, Alfa 8C and many more!
Did you like the video? Be sure to share and leave a comment!