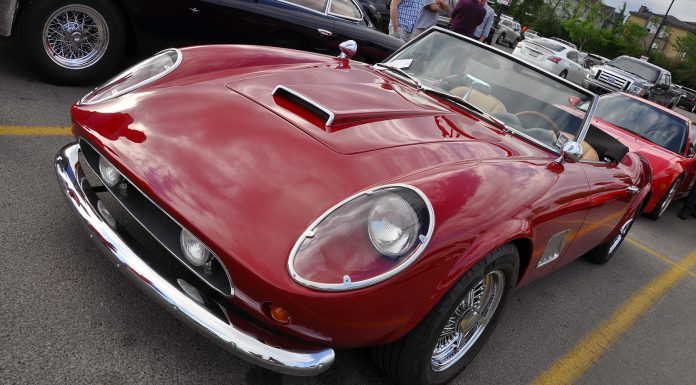 After two weeks of rain, Euro Cars & Coffee in Calgary returned, and it was better than ever before!
With an estimated 50 cars in attendance, the cars were the stars of the show. Everything from vintage European collectibles to modern day masterpieces were present, each with their own unique elements and stories behind them.
The movie car replica Ferrari GT California from Ferris Bueller's Day Off headlined the show, drawing in onlookers and movie fans. Sitting right beside it was a classic Lamborghini 400 GT 2+2, with immaculate paint and a beautiful shine. It's rare to see either of these cars, but to see them in one place is truly something else.
A brand new Porsche 991 GT3, back Ferrari 512 BBi, Triumph Spitfire, BMW 1M, Mercedes AMG GT S, two Lamborghini Huracans and more joined in on the fun, giving this cars & coffee event some modern flare.
The matte black VF Engineering 800hp Audi R8 V10 modified by ZR Auto arrived with a glorious deep exhaust note, followed by a blacked out Ferrari 458 Italia, Veilside Ferrari F430, Nissan GT-R and SLS AMG Roadster, most fresh off the ZR Auto drive to Banff a few weeks ago. A few of the cars were representing the upcoming Racing for a Cure event on June 20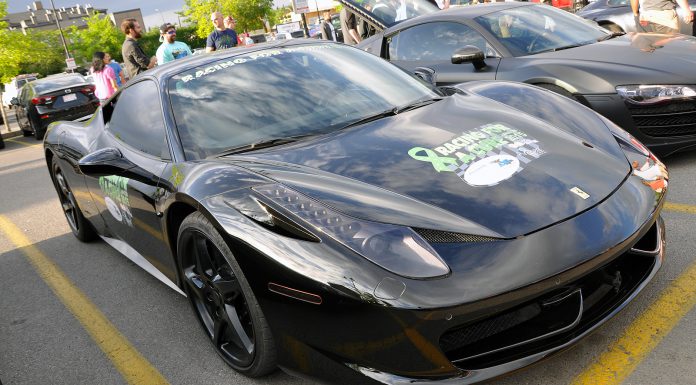 Lamborghini Calgary took the opportunity to show off a pair of Huracans and a Gallardo from their brand new dealership in the Canadian city.
With one of the best weeks in the books, we can only look forward to what cars will show up at next week's event. The Euro Cars & Coffee event is hosted by the Ferrari Club of America – Alberta Chapter and the Porsche Club of America – Wild Rose Region every Tuesday night from 6:30 – 9 p.m. at the Marda Loop Safeway in Calgary.