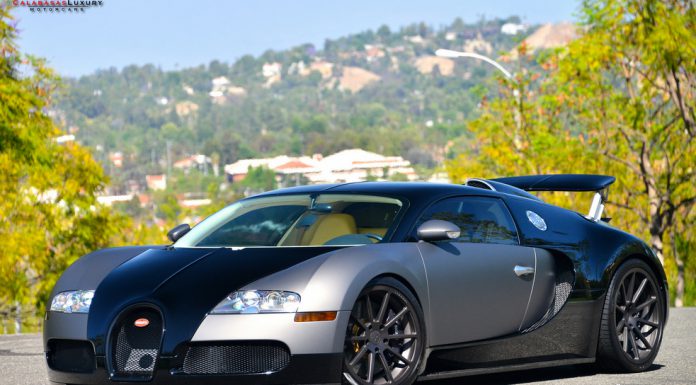 Scott Disick, the husband of reality TV star Kourtney Kardashian, has listed his customised Bugatti Veyron up for sale in the United States.
Disick's Veyron is a 2006 model and has a total of 7395 miles on the clock. Certainly its most eye-catching element is the custom set of wheels. While it isn't known what manufacturer has created these wheels it is inevitable that this Veyron is one of just a small handful in the work installed with aftermarket wheels. They feature a 10-spoke design and gunmetal grey finish.
Beyond the wheels, Disick's Veyron features an exterior combining silver and black. The interior then matches much of the outside with a black dashboard and black steering wheel. Elsewhere, the seats are wrapped in cream coloured leather as are the door panels and transmission tunnel. Additionally, aluminium is featured on the sporty steering wheel, door panels and the centre console.
Rather surprisingly, this Bugatti Veyron doesn't feature a sky-high price tag because of its well-known owner. Instead, it is currently listed for a cool $1.1 million.