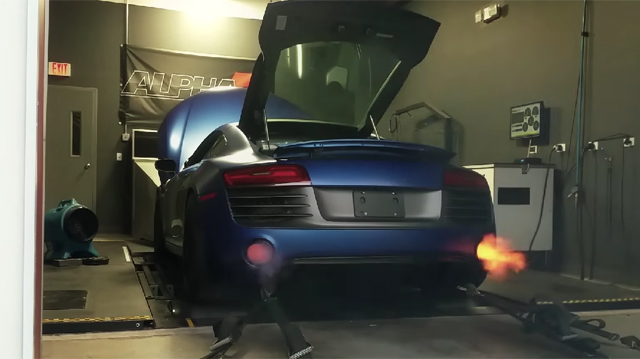 Ever since the Audi R8 launched, it has proved extremely successful for the German marque. Not only did it open up Audi to an entirely new market for buyers, but it also allowed the marque to compete against established supercar manufacturers. Advanced features from the original R8 have since trickled down into other Audi models and have inevitably helped to improve Audi's currently range of RS branded cars.
[youtube]https://www.youtube.com/watch?v=Ymv6Yt_L8Kw[/youtube]
While the standard Audi R8 V10 is extremely fast thanks to its 5.2-litre naturally-aspirated V10 engine, the crew at AMS Performance have done what they do best; extensively modified one and turned it into an entirely different beast.
Thanks to a couple of potent turbochargers including a different intake manifold and a host of other engine upgrades, the car pumps out a rather insane 1300 hp at all four wheels. The result of this power has turned the German supercar into a real flame-spitting beast!