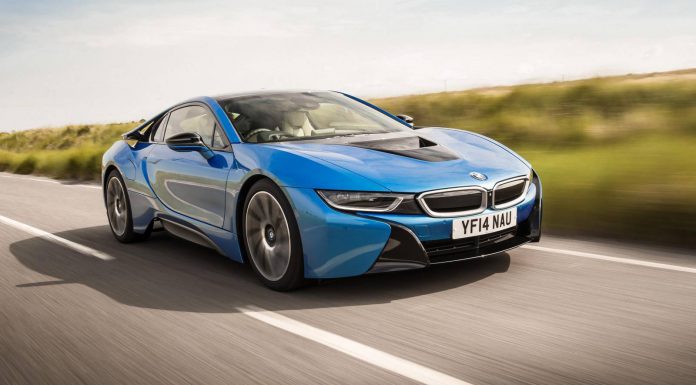 According to reports, BMW is planning to lift the veil on a hardcore i8 variant next year for the firm's centenary.
As it stands, the existing BMW i8 pumps out a total of 357 hp and 570 Nm of torque from its 1.5-litre three-cylinder turbocharged petrol engine mated to an electric motor. As a result, it will accelerate to 100 km/h in a reasonable 4.4 seconds as well as a 250 km/h top speed. If a more performance focused version is on the cards however, all of those figures are expected to be improved.
First and foremost, power is tipped to be lifted towards the 450 hp mark. The additional power will be provided from a new petrol engine rather than a beefed up electric motor. That new engine will most likely be a 2.0-litre turbocharged four-cylinder providing in excess of 300 hp. Thanks to the additional power and the inevitable rise in torque, this potent i8 variant should be capable of hitting 100 km/h in less than four seconds.
Despite the added weight of the larger engine, the car should weigh the same as the standard i8. In order to achieve this, BMW could remove the rear seats while also installing a number of unpainted carbon fibre body panels. A unique exterior design is also likely.
[Via Auto Express]