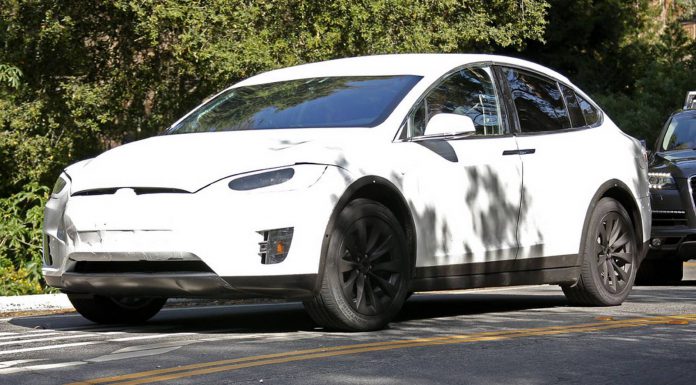 Tesla chief executive Elon Musk has confirmed that deliveries of the long-awaited Tesla Model X electric SUV will start in the third quarter of this year. This comes despite the fact that the Californian-based automaker has yet to reveal the car in production-spec.
Following the world debut of the Model X concept in February 2012, it was expected to arrive in the hands of customers by the end of 2013. Due to numerous delays including difficulties with the advanced falcon style doors, that date has been pushed back on multiple occasions.
Additionally, Musk claims that deliveries of the Model X have been delayed as the automaker attempts to ensure that it is absolutely perfect when it hits the roads. The entrepreneur went as far as saying that it should be a better SUV than the Model S is a sedan. Considering all the praise the Model S has received over the years, then the Model X could also be a real game-changer.
While the Model X concept was unveiled over three years ago, the production-spec car is expected to look almost identical. As such, it will feature similar front and rear fascias to the Model S while also including a higher roof, larger wheels and tyres and additional ground clearance. It will also be installed with seven seats.
For power, the Tesla Model X will be available with the same range of batteries as the Model S. Consequently, the base Model X will utilise a 60kWh battery pack delivering a total of 380 hp and capable of powering the world first electric SUV for over 300 km. Elsewhere, the Tesla Model X will be available with the slightly larger 85 kWh battery delivering the same power but providing slightly improved range.
Finally, the range-topping Tesla Model X P85D will be available with the same dual-motor system as found in the most expensive Model S variant. Consequently, it will produce 691 hp and have a range around 380 km.