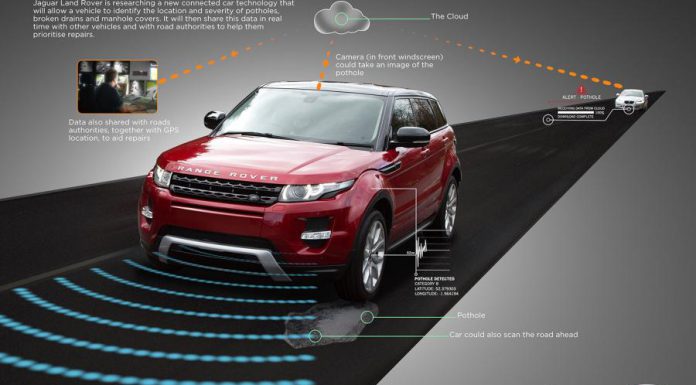 Jaguar Land Rover is currently in the midst of developing an advanced system that can detect potholes in the road.
The system features a selection of sensors under the car which helps to profile the road and therefore adjusts the suspension accordingly. As it stands, the system has been developed to a point where it can detect a pothole in the road as well as a broken drain and even a loose manhole cover. The suspension is then softened to reduce the ride and increase comfort.
The next phase in the development of the pothole detection system will be to ensure that the system is actually able to detect the potholes before the car reaches them. As it stands, it can only recognise them once they've been driven over. This extra capability will be added thanks to the use of a stereo digital camera facing forward. Ultimately, the system would reach the point where if a significant pothole is spotted, the car could be stopped autonomously.
Once a pothole has been detected by Jaguar Land Rover's system, it could then pass on the information to other vehicles and even local authorities to alert them to the problem.