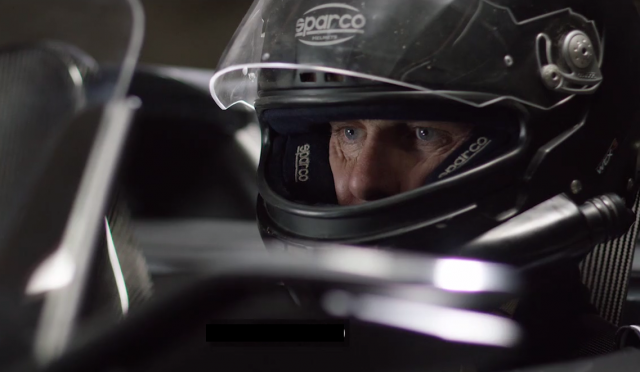 A new teaser of the production-spec Rezvani Beast has just been released. This particular teaser however is a video and shows off the upcoming sports car from a number of different angles we've yet to see. Additionally, it shows an actual full-scale example of the car rather than computer renderings like previous images and teasers.
[youtube]http://www.youtube.com/watch?v=cIAcSkHsH4Q[/youtube]
When the Rezvani Beast hits the market, two different variants will be produced. The first is dubbed the Beast 300 and it features a 2.0-liter turbocharged four-cylinder engine delivering 315 hp and consequently, it can hit 96 km/h (60 mph) in a mere 2.9 seconds thanks to the mere kerb weight of 666 kg (perhaps this is why it's called the Beast!). The second, and more potent variant, is dubbed the Rezvani Beast 500. It features a 2.4-liter supercharged mid-mounted engine delivering 500 hp and should hit 96 km/h in 2.7 seconds.
Design wise, the Beast will feature an incredibly stealthy and aggressive looking body. The front end for example, will incorporate gaping wide air intakes as well as slim LED headlights. The rear will then include a bold decklid somewhat reminiscent of the Porsche 918 Spyder's.
Inside, the Rezvani Beast will incorporate an advanced infotainment system support Apple CarPlay. Additionally, a lightweight carbon fibre flat-bottomed steering wheel has been fitted and adorned with the marque's eye-catching badge.