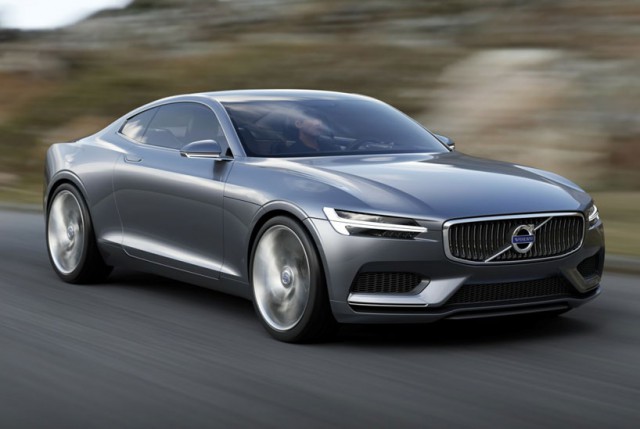 Not too long after it emerged that Volvo was developing a model to rival the popular BMW 5-Series, the car has been spied testing under heavy camouflage for the very first time.
The following pictures emerged from Amsterdam in the Netherlands and show a heavily camouflaged prototype conducting what could be its very first round of testing. Due to the camouflage and faux body panels adorning the Volvo S90 tester, it is impossible to tell what the final car will look like. Nevertheless, it evidently features a long wheelbase and appears similar in length to the 5-Series.
[youtube]https://www.youtube.com/watch?v=4jOMkz0BDyU[/youtube]
The engine line-up for the Volvo S90 remains unconfirmed but reports suggest that it will be essentially identical to the XC90 in what engines are offered. If that is the case, a plug-in hybrid version will be offered and delivering just under 400 hp.
Elsewhere, the S90 will make use of similar technologies found in the brand new XC90 with a number of differently appointed variants also likely. While recently speaking about the S90, the marque's vice president of product strategy, Lex Kerssemakers confirmed that the success of the new XC90 will influence the S90.
Although unconfirmed, it seems apparent that the Volvo S90 will be revealed sometime next year before hitting the market in late 2016 or early 2017.