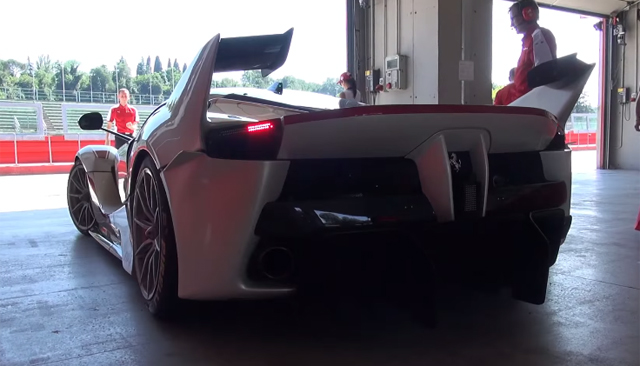 During the concluding factory test day of the Ferrari LaFerrari FXX K at the Imola Circuit, a particularly eye-catching pearl white and red example hit the track at full speed. Unsurprisingly, the howl it produces is truly addictive!
[youtube]https://www.youtube.com/watch?v=-7TzZGMbyLA#t=79[/youtube]
Beneath the skin, the LaFerrari FXX K features a tuned version of the LaFerrari's 6.3-litre V12 engine and electric motor powertrain. Rather than the 950 hp delivered by the road car, the LaFerrari FXX K produces a potent 1021 hp and over 664 lb-ft of torque. Of that power, 835 hp comes from the naturally-aspirated V12 while the remaining 188 hp comes from the upgraded electric motor. Mated to this potent powertrain is a seven-speed paddle-shift dual clutch transmission.