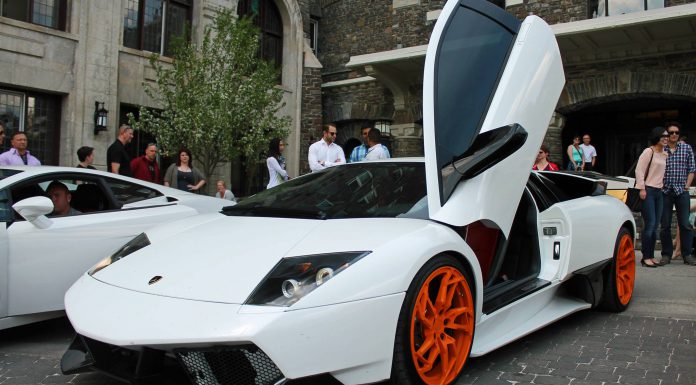 Over the weekend, ZR Auto hosted a cruise from Calgary to the scenic mountain town of Banff. F40 Photography was waiting on the roadside to capture the supercars as they passed through Canmore, Alberta.
The stunning array of supercars that were captured along the highway ranged from the gold chrome Lamborghini Diablo VT and DMC Murcielago to a Lotus Elise Type 72D and Mercedes-Benz SLS AMG Roadster.
After the convoy of cars passed, F40 Phootograpy headed onward to Banff to capture the cars in the courtyard of the Banff Springs hotel.
The scenic parking area featured 18 high-end modified cars, all being driven to their limits. From Aston Martins to Ferraris, the group of exotics were admired by the hundreds of tourists from all over the world visiting the famed town of Banff.