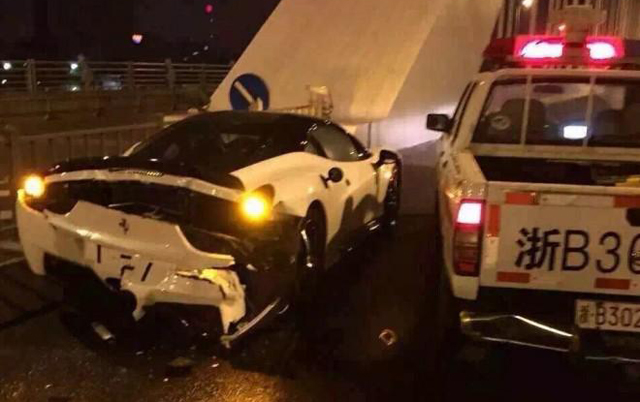 A white Ferrari 458 Italia has been badly damaged after colliding with a police car in China.
According to reports, the Italian supercar was being chased by the Nissan pickup truck police cruiser after the authorities noticed the 458 swerving around the road. When the police car was on the tail of the supercar, it came to a sudden stop and was consequently rear-ended by the patrol car.
Following the crash, the Ferrari driver was detained and found to be driving under the influence of alcohol.
As to the damage sustained to both cars, it is quite comprehensive. The rear of the Ferrari 458 Italia has been wrecked but should be repairable with a new bumper, exhaust pipes, taillights, rear quarter panels and decklid. The front of the police car has also seen better days but should also be relatively easy to fix.
[Via Car News China]