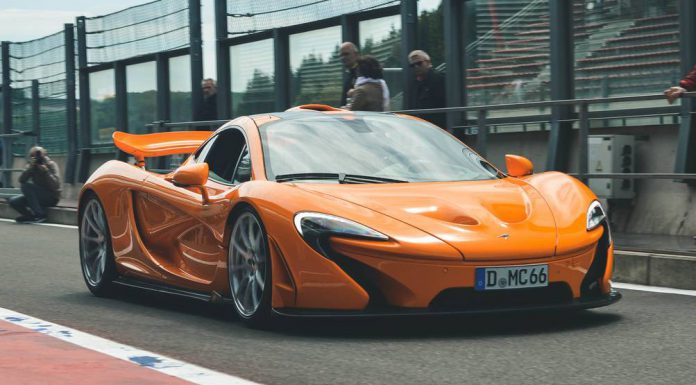 While this Koenigsegg One:1 was the highlight at the latest Modena Trackdays event at the Spa Francorchamps circuit, a plethora of other notable performance cars hit the pavement of the famous Formula One track.
Certainly one of the fastest beyond the One:1 was a matte blue Nissan GT-R Nismo with carbon fibre and red exterior accents. A few other exceptional Koenigsegg models were also in attendance. Most notable of them was a matte black Agera R but it was also joined by a black CCXR and an old Koenigsegg CC8S.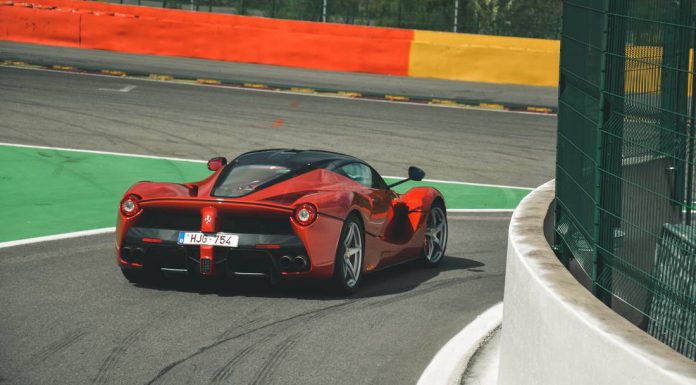 Elsewhere was a Rosso Corsa Ferrari LaFerrari, Ferrari Enzo, multiple Ferrari 458 Speciales, an F12 Berlinetta and a rare and exceptionally expensive Ferrari 250 GTO. Other highlights included a McLaren P1 finished in Papaya Spark and even a brand new 2016 Porsche 911 GT3 RS!
[Via autospottingbelgium.com]