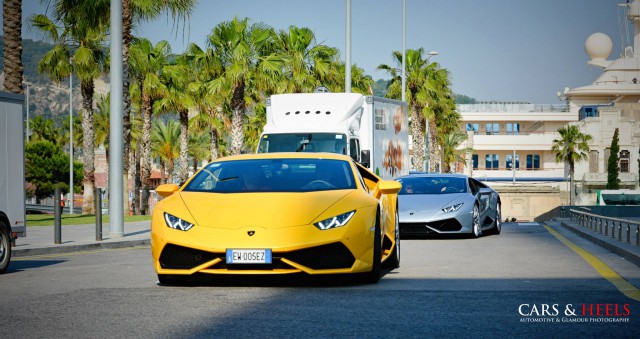 The official press launch for the extreme Lamborghini Aventador LP750-4 SV was held a few days ago in Barcelona. As a result, a plethora of Aventador SVs flocked to the sunny Spanish city. It hasn't just been Aventador SVs spotted around Barcelona however, as Lamborghini Madrid recently held a small gathering at the local W Hotel.
The star attraction of the display was a bright red Lamborghini Aventador SV (surprise, surprise!) but a range of other Lamborghinis also attended. These include the firm's not-so-entry-level Huracan as well as the 'standard' Aventador.
Undeniably the most eye-catching Huracan which rocked up was painted in a bright shade of blue. Not only is blue rarely optioned among Lamborghinis but it is rare to see any supercar painted blue making this Huracan even more special!