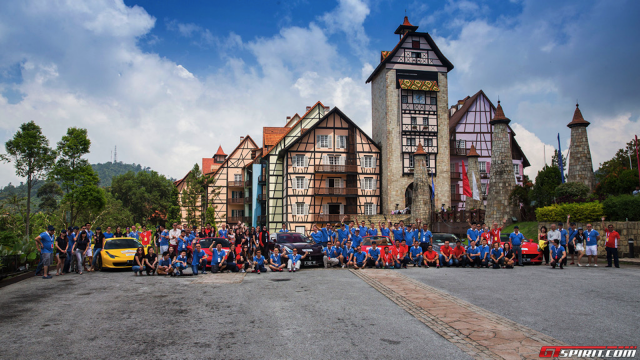 A group of about 100 Ferrari owners from southern and eastern parts of Asia came together to organise a cross-country tour from Singapore to Malaysia.
Called the FSEA (Ferrari Southeast Asia) Grand Tour 2015, the event took place from 28 to 31 May, 2015. Participants were proud Prancing Horse owners from Singapore, Indonesia, Malaysia, Thailand and Philippines. This was the first time the event was organised.
The tour commenced on Thursday, May 28, from Singapore. About 60 drivers from Singapore and Indonesia set off from two different locations to "converge after crossing the Singapore-Malaysia border". There, they caught up with their Malaysian counterparts and the entourage then headed towards Nilai via the 300-kilometer North-South expressway.
The following day, after having checked in at the Shangri-La Hotel in Kuala Lumpur, the drivers took part in a track day at the Sepang International Circuit.
There the Ferrari owners indulged in a number of activities like "Open Track", "Hot Laps" and "Time Attack". They also got a glimpse of Ferrari's famed 'Corso Pilot' driver programme. After that, the group returned to the Shangri-La Hotel for dinner organised for the participants.
The Day 3 got underway with the drivers returning to the road. They travelled through uphill roads and green tropical forestry to reach the Bukit Tinggi highlands.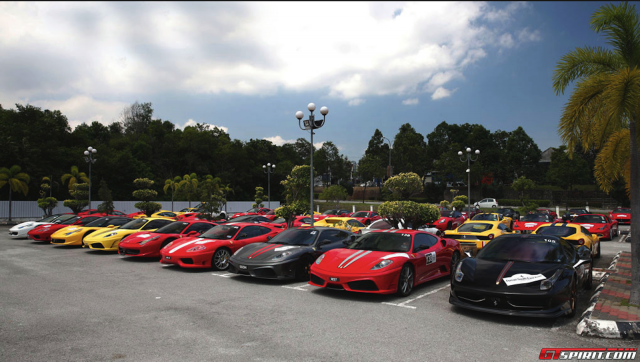 Bukit Tinggi is a small town located along the Karak Expressway on over 2,500 feet above sea level. It is known for its famous restaurants and wonderful landscape. Upon reaching Bukit Tinggi, Colmar Castle, "a building inspired by 16th century French architecture, became the highlight of the trip".
The 100-odd Ferrari owners then made their way back to Kuala Lumpur which was the hub for the event. In the evening, participants from Thailand and Philippines arrived. Later, a special charity auction was organised to raise funds for children with special needs. The auction was held in partnership with Special Olympics.
At dinner, we got to know the winners of the "Time Attack" session (time trial) held at the Sepang International Circuit. The fastest three Ferrari owners were: Kenneth Teh from Malaysia, followed by Abu Bakar Fikri, also from Malaysia, and Gregory Teo from Singapore.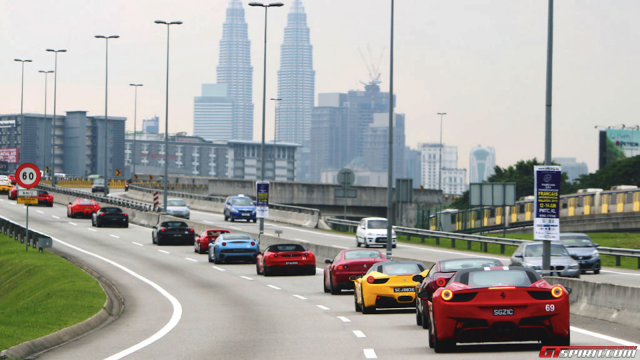 Sunday, May 31, was the Day 4 and the final day of the tour. Drivers left the Shangri-La Hotel in the morning and after a few hours of driving, checked in at Fullerton Bay Hotel in Singapore. In the evening, a gala dinner was held at the famed restaurant, the Clifford Pier. The dinner signalled the closure of the tour.
"The Ferrari owners from Singapore, Indonesia and Malaysia have become closer friends and vowed to organize more drives together in this region to strengthen the already solid ties that exist among them," Ferrari's press release read.
"The experience of driving together through Malaysia and Singapore is yet another milestone event that enhances their shared passion for Ferrari."
[ Viaferrari.com]