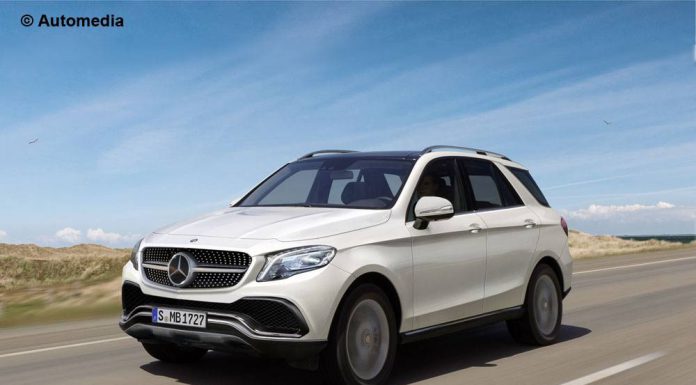 While the Mercedes-Benz GLE was only unveiled at April's New York Auto Show, a rendering has already emerged showing how the car in next-generation guise will look. By in large, the GLE was a facelift for the M-Class but the new car tipped to arrive in 2018 is speculated to bring with it a plethora of more significant changes.
For starters, it is believed that the next-gen Mercedes-Benz GLE will utilise a new lightweight platform to help ensure it weighs less than the current car. Alongside optimisations to the suspension, gearbox and all-wheel drive system, the new car could tip the scales at a hefty 140 kg less than the current model. Additionally, an improved design is set to lower the drag coefficient from 0.32 down to 0.30.
As for power, the 2018 GLE63 AMG is tipped to ditch the 5.5-litre twin-turbocharged V8 engine of the current car. In its place will be AMG's new 4.0-litre twin-turbo V8 currently used by the AMG C63 and AMG GT. As it stands, the current range-topping GLE63 S delivers 577 hp and 561 lb-ft of torque, but those figures are pinned to grow for the new car.
Elsewhere, a new turbocharged 3.0-litre six-cylinder will find its way into a select GLE variant delivering a total of 435 hp. Elsewhere will be two 2.0-litre four-cylinder petrol engines as well as an additional inline-six and a 2.9-litre turbodiesel.