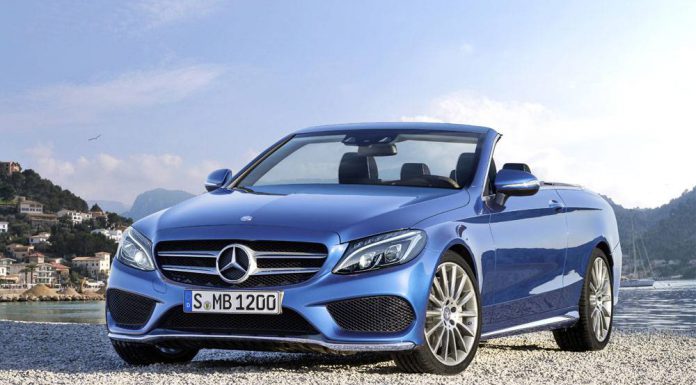 Spied testing on a plethora of occasions in recent months, the Mercedes-Benz C-Class Cabriolet is edging ever closer to its world debut. Before that happens however, what better way to preview its design than with an expertly crafted rendering?
At the front, it is inevitable that the W205-generation Mercedes-Benz C-Class Cabriolet will be virtually identical to the sedan on which it is based. As a result, we expect to see identical headlights, grilles and air intakes. Beyond adopting a convertible roof, the C-Class Cabriolet will unsurprisingly ditch two of the sedan's doors and therefore feature less rear passenger leg room.
Beyond its revised front fascia and the different body style, the C-Class Cabriolet will feature an extensively refreshed rear end. It is tipped to feature revised taillights reminiscent of those from the S-Class Coupe while frameless windows are also expected.
It is interesting to note that Mercedes-Benz has never offered a convertible variant of the C-Class. After all, its main rivals, the BMW 3-Series (now the 4-Series) and Audi A5 have been available with folding roofs for many years.