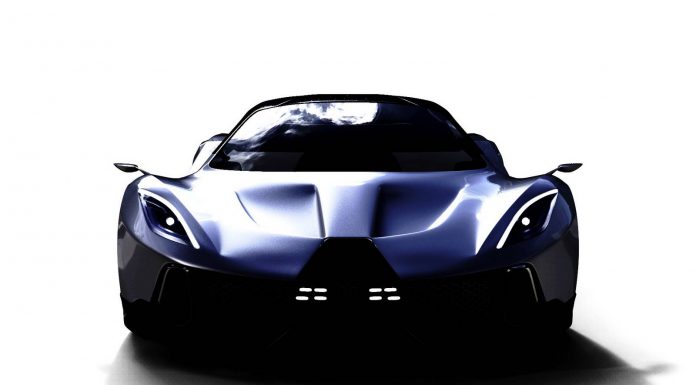 A Las Vegas startup automaker dubbed PSC Motors has just teased its proposed hybrid hypercar to rival McLaren, Porsche, Ferrari and Koenigsegg. The firm has revealed it will announce further details and pictures of the car on June 1st.
For now, the PSC Motors SP-200 SIN has been tipped to use a massive, naturally-aspirated 9.0-litre V8 engine delivering in excess of 1000 hp. That engine will then be mated to at least one electric motor (but probably more) providing an additional 700 hp. As a result of the combined 1700 hp and the eight-speed dual-clutch transmission, PSC Motors claims the SP-200 SIN will be capable of sprinting to 96 km/h (60 mph) in 2.8 seconds as well as a claimed top speed of 450 km/h (280 mph).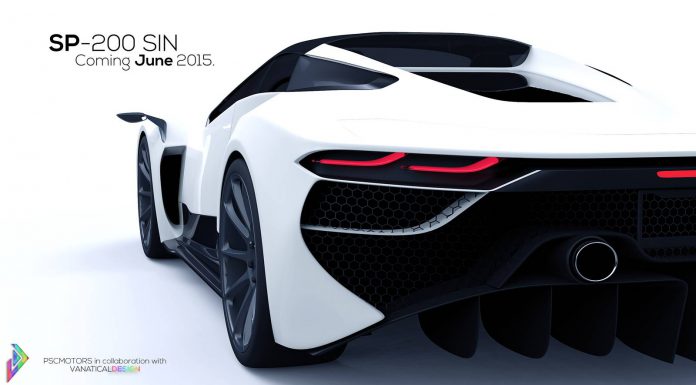 PSC Motors says work on the SP-200 SIN started five years ago and that when production kicks off, just 35 units of America's first hybrid hypercar will be produced. Development is only its early stages so it remains to be seen when the car will launch in production spec.
Beyond the engine and transmission, it will incorporate a carbon fibre and aluminium space frame.
[showhide]
"Full Details will arrive June 1st
SP-200 SIN Specs
Specs
PSC SP-200 SIN
Layout: Mid-Engine/RWD
Body/Frame: Carbon Fiber-Composite/Aluminum Space Frame
Engine: Naturally Aspirated 9.0 liter V8
Engine Horsepower: 1,000+ Horsepower
Electric Horsepower: 700+ Horsepower
Transmission: Eight Speed Dual-Clutch Gearbox
Electric Range: 30 Miles Full Charge
Acceleration: 0–60 2.8 sec (Estimated)
Top Speed: 280MPH+ (Estimated)
PSCMOTORS Next-Gen Plug-in Hyprid Hypercar
PSCMOTORS reveals the first details of its upcoming Plug-in Hybrid Hypercar
PSC MOTORS SP-200 SIN
Las Vegas based car company has it's eyes set on Ferrari, Mclaren, Porsche and Keonigsegg. Production is strictly limited to just 35 examples, Currently The SP-200 SIN is in it's early stages in development more information is coming Thursday. 2:40 pm GMT.
PSCMOTORS
When This Project first started five years ago we wanted to do something new something special that can pay tribute to some of the worlds fastest cars. our goal is not to develop just another car but as a celebration of load noises, speed, beauty, luxury and for every one that has oil running though their veins!!!
CEO of PSCMOTORS Antonio Calva "No One Needs 1,000 Horsepower So We Gave It More… Trust Me Your Not Going To Want To Miss This"
CFO of PSCMOTORS Jonathan Suslo "Get Ready For The Overthrow Wink Wink Regera"
PSCMOTORS in Collaboration with VanaticalDesign
[/showhide]