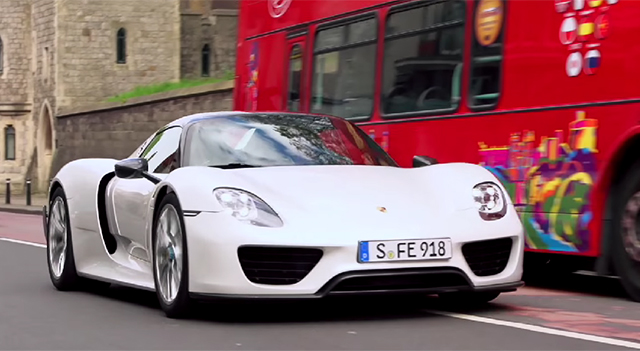 To celebrate hitting 10 million Facebook fans, Porsche recently embarked on a 1000 km road trip across the United Kingdom. To make the trip all the more special, it was undertaken in the exceptionally fast and technologically advanced Porsche 918 Spyder. Additionally, a lucky Porsche fan was able to tag along.
Prior to the road trip kicking off, the German mark posted a panorama photo of a portion of the route. The winner was based on who managed to guess the location and ultimately, the winner was Vienna's Ingo Vandenberghe.
[youtube]https://www.youtube.com/watch?v=rzaqQPPLFMM[/youtube]
Porsche opted for the road trip to stretch across 1000 km become that equates to ten million decimetres. Beyond the actual road trip on public roads, the team headed to the Porsche Experience Centre at Silverstone where Vandenberghe had the incredible opportunity to get behind the wheel of the Weissach package equipped 918.
As a reminder, the headline for the Weissach Package is improved performance. From zero to 100 km/h takes just 2.6 seconds, 0.2 seconds faster than the standard model. It takes just 7.2 seconds to travel from zero to 200 km/h in 7.2 seconds (a 0.5 second reduction), and 19.9 seconds to pass the 300 km/h mark (a 2.1 second reduction).
Under the hood, it features the same powertrain as the standard 918 Spyder. That is a mid-mounted 4.6-litre V8 engine producing 608 hp independently – the highest specific power of any naturally aspirated Porsche engine. The V8 is then supplemented by a further two electric motors mounted on each axle resulting in a total of 887 hp.