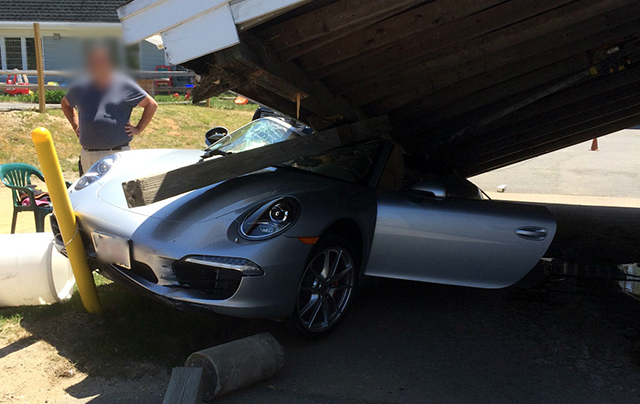 A 2014 Porsche 911 Carrera S Convertible has been extensively damaged after crashing into a car wash in the United States.
Behind the wheel of the German sports car was 73-year-old Job Taylor who reports that the accelerator got stuck when driving under the roof canopy of the car wash. Despite repeated attempts to hit the brakes, the German sports car failed to stop and ultimately knocked down the support pillars which resulted in the roof landing on top of the 911.
Rather amazingly and despite the edge of the roof collapsing directly on the 911, Taylor managed to escape which just minor injuries after being helped out by Car wash owner Jeff Dilauro.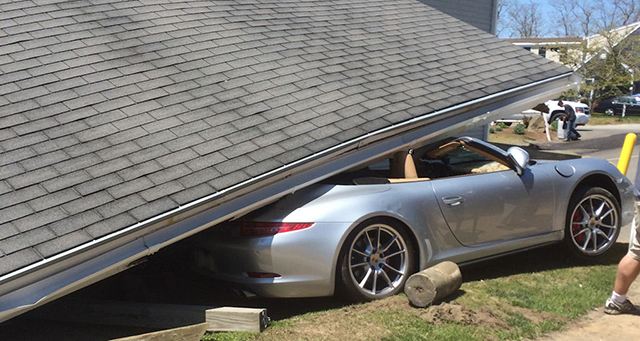 Local New Orleans police patrolman Duane Boucher has been charged with investigating the crash and said he will examine the sports car to see if the accelerator did indeed malfunction.
Whatever the outcome of the investigation is, it is clear that this 911 won't be on the roads for some time.
[Via Cape Cod Times]