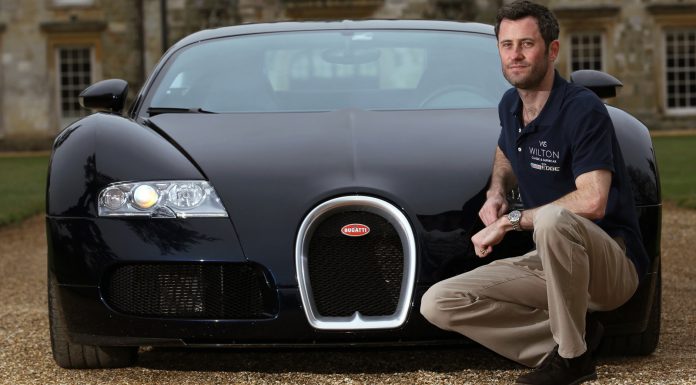 Wilton Classic and Supercar 2015 is set to be one of the highlights of the automotive calendar and is only a couple of weekends away. On the 6th and 7th June, the manicured lawns around the stunning Wilton House will be adorned with dozens of the most desirable cars, both past and present. Among the stars of the show will be no less than 16 Bugattis.
These will range from classics such as the oldest Bugatti racing car – Ettore Bugatti's 1913 Type 18 which is a five litre chain driven car right through to the stunning chrome and carbon Veyron Pur Sang.
"It is unprecedented to gather together so many stunning Bugatti cars in once place and we are thrilled to be able to confirm such an amazing line-up," said Lord Pembroke who runs the two day event which takes place in Wiltshire and himself owns a gorgeous deep blue Veyron that was once famously wrapped as a PopBang Bugarti art car.
The 16 strong line-up includes the 1926 Type 41 Royale which has been restored around the original chassis. Also featuring is the 1931 Type 54 Grand Prix car, one of just four examples in existence and the most original. Elsewhere visitors to the show will also be able to get up close to the 1946 Bugatti Type 73 C, a unique racing prototype developed in the year of Ettore Bugatti's death and was the last competition Bugatti ever to race.