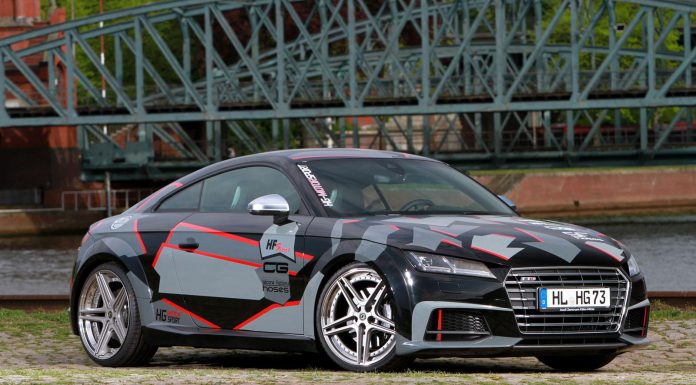 Niche tuning firm HG-Motorsport has just unveiled its tuning package for the Audi TTS. Featuring a range of visual and performance oriented modifications, the kit improves upon the already impressive German sports car.
Most prominently, HG-Motorsport has installed a new carbon fibre air box complete with a Pipercross filter. Additionally, an upgraded intercooler has been installed alongside a custom stainless steel exhaust system complete with a 3.5-inch downpipe and race grade metal catalytic converter.
When combined, these engine and exhaust modifications see power from the TT's 2.0-litre turbocharged four-cylinder engine bumped up to 336 hp and 314 lb-ft of torque. That represents a 26 hp gain and an additional 34 lb-ft.
Alongside these modifications, the car includes KW coilover suspension, 20-inch Schmidt FS-Line alloy wheels as well as sticky Hankook S1 Evo tyres.