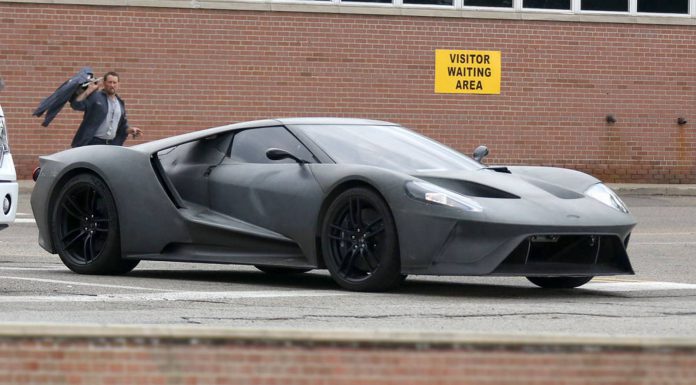 New reports have surfaced suggesting that testing of the race version of the Ford GT is well underway.
According to Motorsport, Ford has been quietly testing a racecar version of the Ford GT for the past month or so. The report goes on to suggest that Ford is planning to unveil the race-spec GT during next month's 24 Hours of Le Mans. The race-spec GT is being built in partnership with Canadian firm Multimatic.
Sources close to the project suggest that the first prototype of the car was shaken down at Calabogie Motorsports Park in Ontario, Canada by Scott Maxwell back on May 16.
Powering the new Ford GT racer will be a Roush Yates EcoBoost 3.5-liter V6 turbo engine. The same engine is currently being used in the Tudor United Sportscar Championship to power the Riley & Scott Daytona Prototype Ford Ecoboost.
While Ford has not confirmed any of these rumors, sources have all but confirmed a June 13 unveiling of the new car during the 24 Hours of Le Mans. During the unveil it is likely that Ford will also announce their plans to conduct a full race program the following year.
The final version of the car will likely be revealed sometime next year, possibly during the 24 Hours of Daytona.
[Via Motorsport]