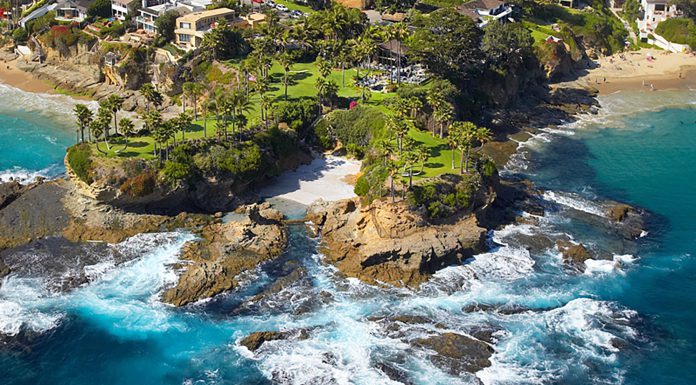 An absolutely incredible property in California has hit the market for an eye-watering $75 million. Dubbed 'Twin Points', the house isn't huge but the land itself and its location are absolutely incredible.
Manicured lawns are found throughout alongside dozens of tall palm trees reaching into the California sun. The name of the property derives from the two small peninsulas stretching out into the ocean. In total, the property is 2.28 acres in size.
The house itself includes three bedrooms as well as 3 full bathrooms and covers 1808 square feet. While no pictures are available showing the inside of the retreat, it is inevitably ultra-luxurious and fit perfectly for a king and queen.
[Via James Edition]