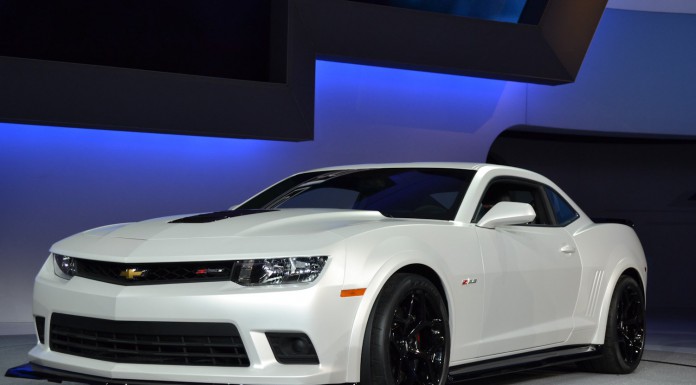 On the back of the sixth-generation 2016 Chevrolet Camaro being revealed, the American marque has just announced a $2000 discount for the outgoing 2015 Camaro Z/28 variant.
The final example of the current Camaro will roll out of the Oshawa factory in Canada on November 20. To help sell some final 2015 examples of the Z/28, the price has been reduced down to $70,305 while 2014 Z/28's are now being offered with a $4000 discount bringing the price to as low as $68,305. These offers will only remain valid on June 1.
Under the hood, the 2014 Chevrolet Camaro Z/28 features a similar 7.0-liter LS7 V8 engine as present in the previous-generation Chevrolet Corvette Z06 with it delivering 500 hp and 470 lb-ft of torque. Consequently, the car is three seconds faster around GM's test track than the Camaro ZL1.
In order to restrain this power and help bring the car to a safe stop, Chevrolet then went about tinkering with the brakes and have fitted it with brand new Brembo carbon-ceramic brake discs capable of generating 1.5g of deceleration. Further distinguishing the Camaro Z/28 from other Camaro models is its aggressive aerodynamic package which incorporates a new front splitter, larger flared wheel arches and larger rocker panels. These changes are then topped off with a small rear lip spoiler and rear diffuser.