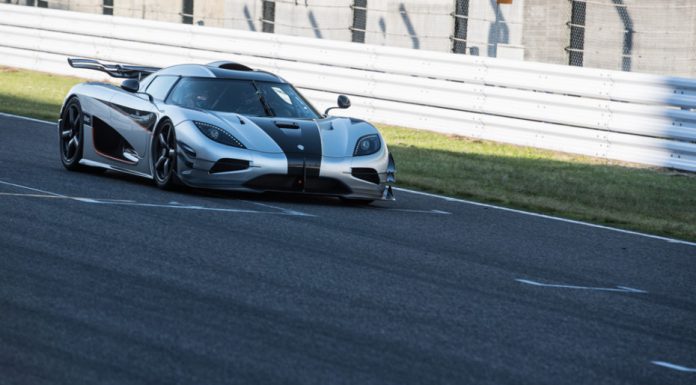 A small team from Koenigsegg recently headed to Japan to drive the famous Suzuka Formula One circuit in the marque's most potent ever model, the Koenigsegg One:1.
One of the reasons the Swedish marque headed to Suzuka was to begin development of a 'Suzuka package' which will be available for future Koenigsegg owners. While it remains unclear just what this package will incorporate, it seems likely it'll provide owners with information on the best setup for the Japanese racetrack.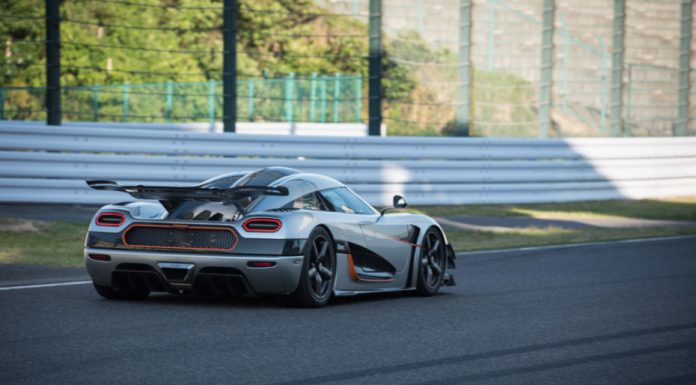 Also at the One:1's recent Suzuka outing, a number of incredible cars owned by the chairman of Koenigsegg's Japanese distributor group hit the track. These included the likes of a 1987 Ferrari Formula One car, Porsche 962CR Schuppan, Pagani Huayra, Pagani Zonda Revolucion, a Bennetton F1 car as well as a rare Ferrari F40 LM.
Beneath the skin, the Koenigsegg One:1's twin-turbocharged V8 delivers 1341 hp and 1371 Nm of torque. When combined with an overall weight of just 1341 kg, the One:1 features a perfect 1 hp to 1 kg power to weight ratio. The only other production car to achieve such a figure is the Hennessey Venom GT.
The Koenigsegg One:1 is expected to reach speeds in excess of 450 km/h so aerodynamics are key to the One:1 package. Thanks to the new front facia and the Le Mans prototype inspired rear wing, downforce at 260 km/h is equal to 610 kg whilst at 440km/h, the One:1 develops 830 kg. The One:1 is able to pull 2G's of force in the corners!