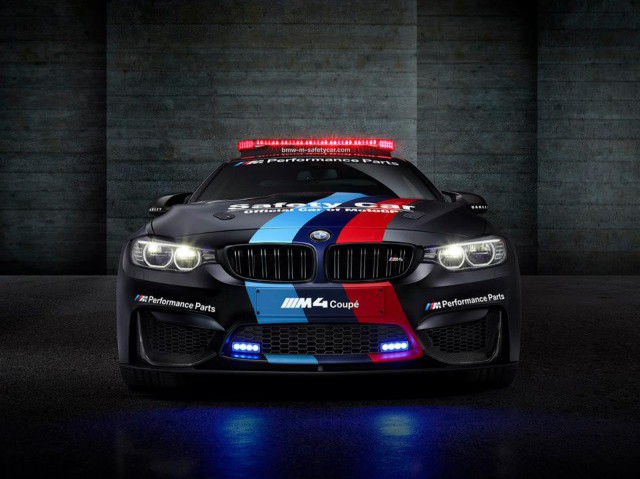 The existence of a potent BMW M4 GTS variant has been once again confirmed with the car showing up on the official U.S. ordering system for the German marque. Additionally, we now know that the car will launch in the USA in March next year indicating that it will indeed be unveiled before the end of the year. Although unconfirmed, the IAA Frankfurt Motor Show 2015 in September seems the most likely to host the M4 GTS's debut.
To distinguish it from the 'regular' M4, the M4 GTS will adopt a number of revised aerodynamic and visual elements similar to those from the M4 Coupe MotoGP safety car. Consequently, a prominent fixed rear spoiler is expected alongside a more pronounced rear diffuser and front splitter. Alongside these elements, the BMW M4 GTS will apparently borrow the water injection system from the M4 MotoGP safety car in a first for a BMW production vehicle.
When combined with a number of other engine and exhaust tweaks, the M4 GTS will apparently pump out almost 500 hp from its 3.0-litre twin-turbocharged six-cylinder engine compared to the 425 hp over the run-of-the-mill M4. Torque will also apparently rise from 406 lb-ft to 443 lb-ft while the sprint to 100 km/h could be reached in less than four seconds.
Elsewhere, the M4 GTS is likely to draw on inspiration from the E92-generation M3 GTS and the E46 M3 CSL with a range of weight saving measures. A large roll cage could also take the place of the rear bench seat.