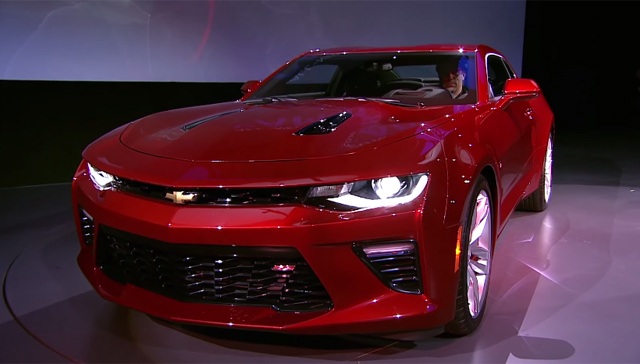 Following the release of the 2016 Chevrolet Camaro over the weekend, General Motors is downplaying the idea that the company could release a cheaper performance model.
Despite heavy competition from the likes of the Focus RS, Golf R, Civic Type R and FR-S/BRZ, GM has no immediate plans to release a performance car in the mid-$20,000s. Speaking to Automotive News, GM's Executive Vice President of Global Product Development said he enjoys entry-level performance cars but does not see a business case for GM to build one.
General Motors product chief, Mark Reuss, went on to say that any entry-level performance car GM produces would be perilously close to the next car in their lineup (the Camaro). "On those cars, the price point begins to approach the segment of the next car up. We would spend a lot of money and resources, and what are we really doing?" Reuss said.
And with FR-S sales continuing a slow decline, GM isn't likely to brush off their entry-level performance plans any time soon.
Reuss did, however, leave the door open for future performance models. "The real question is: Is that a big priority? For now, no," he said. "Forever? I wouldn't say that."
[Via Automotive News]