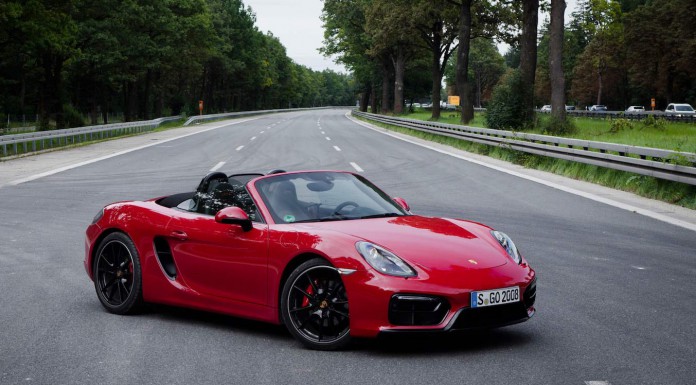 It has emerged that the brand new turbocharged four-cylinder engine being developed by Porsche will debut in the new Boxster and Cayman in 2016.
One key reason why the new Boxster and Cayman will adopt four-cylinder engines is to reduce the firm's CO2 emissions. While Porsche fanatics may be disappointed that four-cylinder engines will be used in the next Cayman and Boxster, Porsche boss Matthias Muller recently said that this smaller engine will be able to deliver up to 395 hp thanks largely to the forced induction.
Of course, this new turbocharged flat-four will sound significantly different than the current 3.4-liter flat-six naturally aspirated engine, but the extra power and extra speed of the next-gen Boxster and Cayman will definitely offset any possible sound deficits.
This new four-cylinder engine will become just the latest in a long-line of horizontally opposed engines produced by Porsche over the decades and follows on from the four-cylinder engine revealed for the Macan not too long ago.
Interestingly when speaking with Automotive News recently, Muller revealed that the new turbocharged four could eventually be used in other Porsche models, including the 911 depending on how it is received by customers and fans.
[Via Car and Driver]