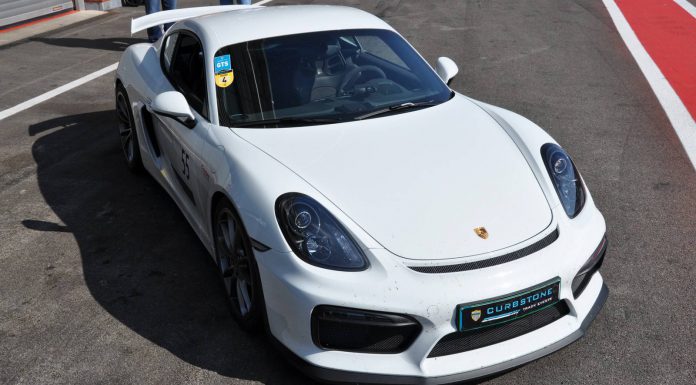 Last Friday Curbstone Track Events held part 4 of its track day season. For the third time this year all participants could race all day long on the beautiful track of Spa Francorchamps. To maximize the experience on circuit race cars and street legal cars got different sessions. In the last category, the most eye catching car was a brand new Porsche Cayman GT4.
The Porsche Cayman GT4 is a lighter, more powerful, more extreme version of the popular Porsche Cayman. The mid-mounted 3.8-litre flat-six produces 385 horsepower. The sprint from 0-100 km/h (60 mph) is possible in 4.4-seconds and a top speed of 295 km/h (183 mph) can be reached.
As we are used from trackdays like these its clear that Porsche and Ferrari are and stay the most popular cars for events like these. This time it was Ferrari having the upper hand with several 458 Italia's in both coupé as convertible. We also spotted a 430 Scuderia and a 458 Speciale.
Next to the Porsche GT3, Cayman R and Cayman GT4 there were also two drivers with their Lotus Exige, a McLaren MP4 12C and two track converted BMW 235i's. One of the most underestimated cars was probably the VW FunCup Evo3, an original Beetle from Volkswagen with a 2.0 liter engine producing 180 hp.