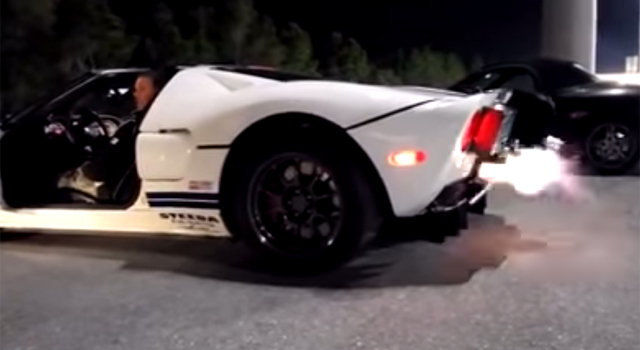 Ever wondered how crazy a Ford GT with twin-turbochargers, 2400 hp and an anti-lag system sounds? Well, the following video shows that this drag-strip prepped GT is thunderous enough to wake the dead!
[youtube]https://www.youtube.com/watch?v=nqK7mogYk5Y[/youtube]
This particular Ford GT comes courtesy of M2K Motorsports and is one of the world's fastest GT's. One of the most interesting elements of the American supercar is the 24 carat gold plating featured on the intake pipes and exhaust.