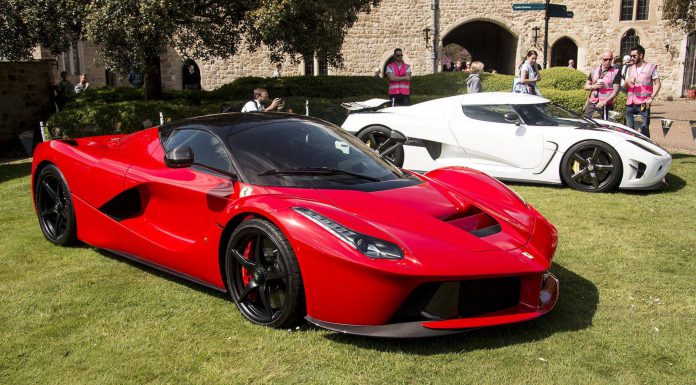 Blazing sun shining on the best cars in Britain made the Supercar Siege 2015 the biggest and best yet! Staged at picturesque Leeds Castle in Kent, the 900-year-old moated bastion was invaded by more than 7,000 with swarms of international visitors and petrolheads alike for the charity event organized in cooperation with Mulgari Automotive & Lifestyle.
There was something for every taste at the third Supercar Siege in aid of the Royal Navy & Royals Marines Children's Fund.
Organizer Ross Thomson said it would be the end of the week before fund-raising figures could be finalised but Baz said it was certainly a record-breaker with at least 7,000 visitors and well over 500 cars.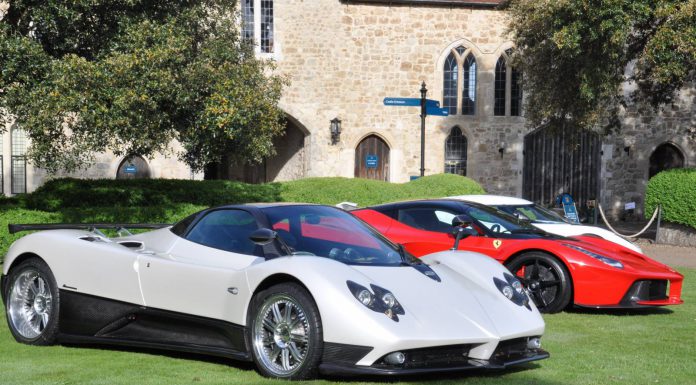 Without doubt the stars of the show were the multi-million-euro cluster in the castle yard, with the trio of Koenigsegg Agera, Ferrari LaFerrari and Pagani Zonda F brought by owner Nick Miller assisted by SuperVettura. There were also a Ferrari F40, 458 Speciale, Aston Martins and a brace of Teslas – one brought in from Holland.
But that was just the tip of the iceberg, for across the moat there was a sea of automotive gems beneath the rotor blades of the 2015 Supercar Siege centrepiece mighty Royal Navy Merlin helicopter that can carry 22 troops – or a Land Rover.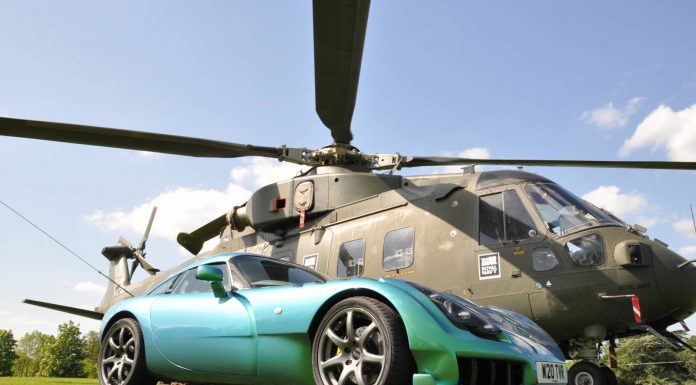 There were McLarens, Ferraris, Lamborghinis – from a pristine Contach to a day-old Huracan – Maseratis, a brace of Ford GT40s, a new Zenos mid-engined sports car, and on Mulgari's stands a Ginetta GT3 race car and a BMW i8.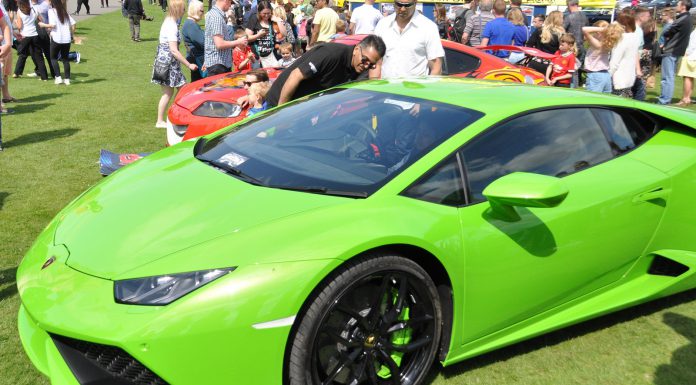 And then there were the owners' club displays, with Jaguars from C-type to E-types, Cobras, row upon row of Nissans, with a rank of GT-Rs backed up by a pack of personalised 350Zs, Marcos and Mustangs.
Aside from a rare blue Porsche 911 GT3 on a trade stand, club owners' Porsches packed in alongside a good selection of Ferraris while BMW had their own gathering, Mitsubishi's turnout was impressive with no fewer than 31 Evos, behind a row of more than 20 Lotus alongside more than a dozen Caterhams, while beyond the Rally for Heroes stand there was another good show of TVRs.
For those wanting a blast, the Sporting Bears Motor Club members were offering rides in a superb selection of machines with Aston Martins, Ferraris, Lamborghinis, TVRs, a Healey 3000 and a Transformers Camaro 'Bumblebee'. For the first time they were booked solid all day, frustrated only by traffic to the castle queuing back to the motorway delaying the rides.
On the pumped-up power front there was a Time Attack Mazda RX-7 racer, a cluster of mint hotrods including a Mk1 Ford Cortina with dragster rear wheels.
And then there were a couple of surprises – one was a long sleek and low custom car, pictured above, based on a 1939 Lincoln Zephyr, brought by Mitch White, that sat flat on its air suspension.
Another was a Nissan Cube, pictured below, that raised smiles among the supercars. But it turned out to be something of a 'sleeper', for peeping out under the bonnet alongside a custom Rubix Cube battery cover were a row of intake trumpets on Formula 2-derived throttle slide on JDM Nissan twin cam engine good for 313bhp.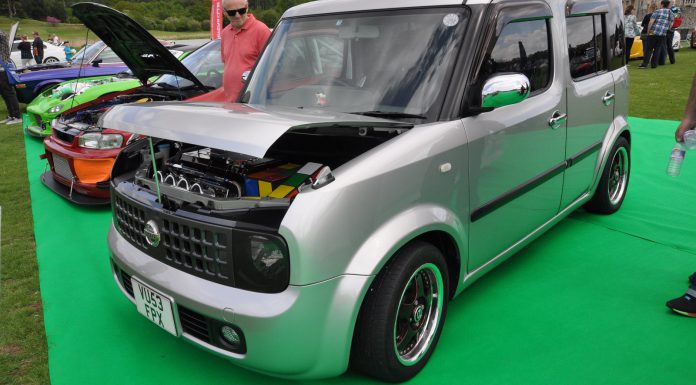 It was a million miles and a few million euros from the stars in the castle yard, but a talking point at a show high on quality and family entertainment in the sun. But while there was some serious networking there were few trade stands to take your money – although the ice cream vendor was a hit under the blue skies.
Thanks to Glynn Williams and Roger Lighterness for the pictures!