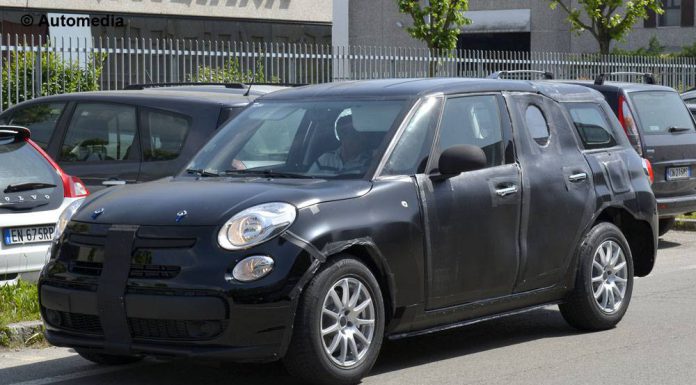 The very first Alfa Romeo SUV spy shots have emerged as testing of the compact crossover gets underway. The emergence of these pictures comes after rumours in August last year that the Italian marque was indeed developing a rival to the Porsche Macan and these pictures provide us with our first proof of such a car.
This particular Alfa Romeo SUV prototype was spied testing disguised as a Fiat 500L but the Alfa is expected to share very little with its Fiat sibling. In fact, it is tipped to be based around the rear-wheel drive Giorgio platform developed by Maserati and set to be used in the next-generation Ghibli sedan. Additionally, there's a chance the Alfa Romeo SUV will feature a 50:50 weight distribution to provide an extremely well handling car.
The Italian firm is so keen to enter the market because the entry-level premium SUV market is the fast-growing sector for SUVs. Alfa Romeo is set to offer a selection of different four and six-cylinder engines for its SUV with a range topping turbocharged V6 pinned to deliver around 500 hp. Elsewhere, a potent diesel engine will deliver around 350 hp which eclipses the 309 hp delivered by the Audi SQ5.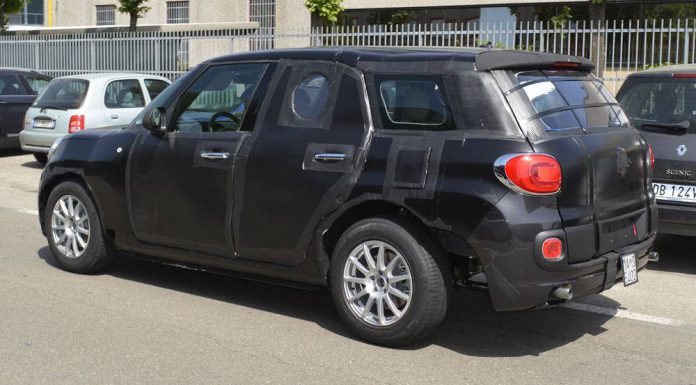 Beyond this new small premium SUV, the Italian marque is also planning another SUV. Believed to be similar in size to the Volvo XC90, that car will feature the same platform as the smaller SUV.