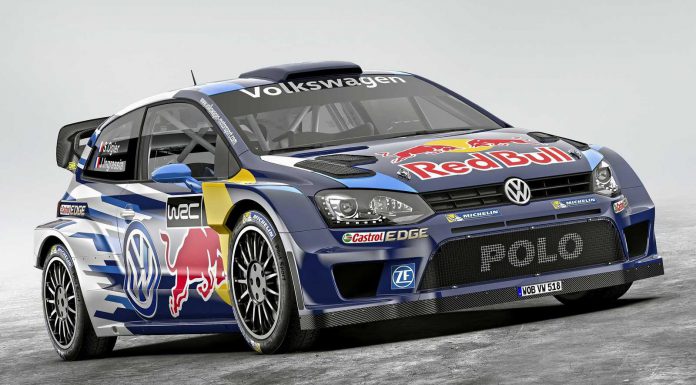 Volkswagen has just unveiled a high-performance 1.0-litre turbocharged three-cylinder engine at the Vienna Motor Symposium. The launch of this new engine comes on the back of the German marque also revealing its new twin-turbocharged 6.0-litre W12 TSI at the show.
The new three-cylinder powertrain is based around the 1.0-litre currently available for the Volkswagen Polo. Thanks to a monoscroll turbocharger alongside an e-booster system however, the engine now pumps out 270 hp and 199 lb-ft of torque. The firm also says that its new engine includes the genes of the rally engine from the Polo WRC car.
Further details about the car are unclear, but member of the board of management for the Volkswagen brand with responsibility for development and Volkswagen Group head of powertrain development, Dr. Heinz-Jakob Neußer said the engine is "a nice example of just how much potential combustion engines still have in them".
Note: Volkswagen Polo WRC pictured