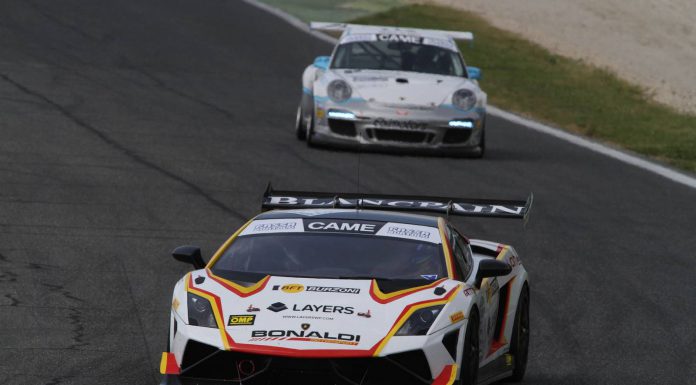 Yesterday we brought you a race report of the Italian GT Round 1 authored by the winning driver David Perel. The Bonaldi Motorsport team has now sent us a video highlighting that race weekend with the camera onboard their Lamborghini Gallardo GT3. The video sums up about everything from qualifying to the two main races including pit lane action as well.
This was Perel's first year in GT racing and the team did not have high expectations however, the moment he hit the track, he was incredibly fast. He ended FP1 4th quickest and FP2 went even better with the second best time of the day. Everyone, including Perel was surprised! As you can see from the video, the Porsche's were extremely quicker on the straights and that's because they were 10kph faster.
[youtube]http://www.youtube.com/watch?v=JYr5l6644Fs[/youtube]
Perel and his team went ahead to win race 1 by 20 seconds, they finished second in race 2 the following day. As a result they now rank first in the standings. This marked Perel's first win on European soil, the season is still in its early stages but they started off with the right pace!