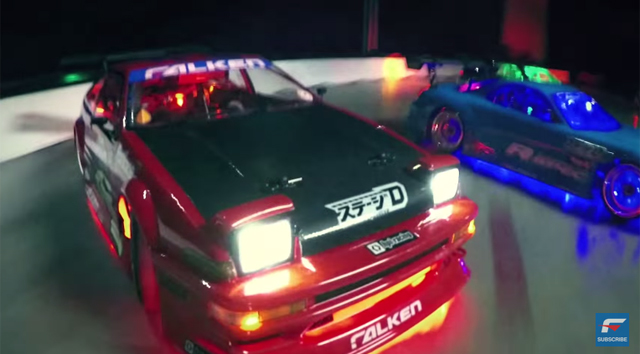 One could quite comfortably argue that drifting is one of the most artistic forms of motoring and automotive expression. It is a highly skilled and competitive discipline which is continually proving more and more popular. While many of us probably think we could be drifters without much training, it, just like all other motorsports, requires years of training to perfect.
[youtube]https://www.youtube.com/watch?v=WQ-0UZimyVw[/youtube]
Thankfully there are some alternatives out there to help us get out our need to go sideways and that comes in the form of RC drift cars. While certainly not as good as the real thing, Falken Tire has just released a clip showing that when drifting in tandem with fake engine sounds and tyre screaming, RC drift cars are quite exciting!