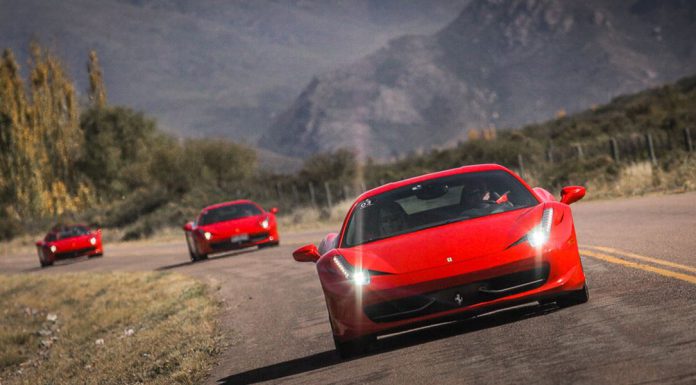 Automotive enthusiasm is a phenomena which is truly global and consequently, it is little surprise that Chile is home to a thriving community of Ferrari owners and enthusiasts. Featuring some of the Italian marque's finest ever models, Ferrari Club Chile recently embarked on a truly incredible journey through the stunning landscapes of Chile to arrive at the community of Los Andes.
Certainly one of the highlights of the trip was the Rosso Corsa Ferrari 458 Speciale which attended and was complete with blue and white racing stripes. It was joined by the likes of a Ferrari F12 Berlinetta, a handful of Ferrari 458 Italia coupes and Spider variants as well as a couple of drop-top Californias and many more.
As for the landscapes and roads the Ferrari Club Chile went through, well, they are simply spectacular as the images show!