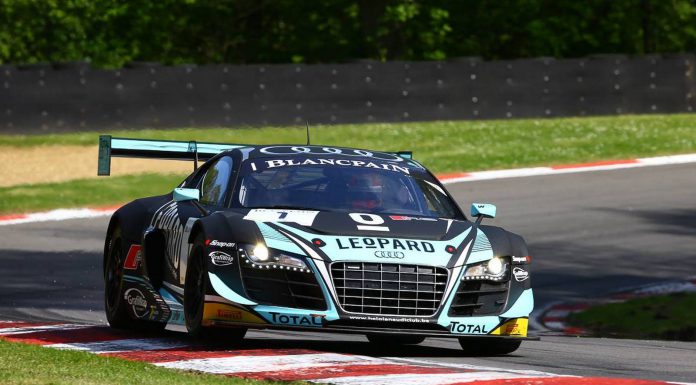 Laurens Vanthoor claimed victory in the second Blancpain Sprint Series race of the season at Brands Hatch. The reigning Blancpain GT champion was joined to the podium by co-driver and rookie Robin Frijns who scored his first GT pole and podium this weekend. The #77 BMW Sports Trophy Team Brazil Z4 of Valdeno Brito and Atila Abreu finished second while the McLaren 650S GT3 scored its maiden victory by finishing third with Attempto Racing duo of Kevin Estre and Rob Bell.
Vanthoor was not feeling well all weekend but the adrenaline kept him going, the Belgian Audi Club Team WRT driver won pole despite his maimed condition. The #1 Audi led from start to finish leaving a tough battle for second between the #55 McLaren 650S GT3 and the #77 BMW Z4 GT3. At one point the McLaren had an upper hand and jumped to P2 but a slow pit stop caused them the valuable position pushing them back to P3.
The winning team had the following to say:
Robin Frijns (#1 Belgian Audi Club Team WRT R8 LMS): "A good start was crucial to get a good result. This GT racing is still new to me, I have to learn everything from scratch, but I think we did a good job today."
Laurens Vanthoor (#1 Belgian Audi Club Team WRT R8 LMS): "I would like to dedicate this win to JG Mal-Voy, the president of the Belgian Audi Club who passed away recently. He was a very important person, not only for me but for everybody in the club. This one is for him."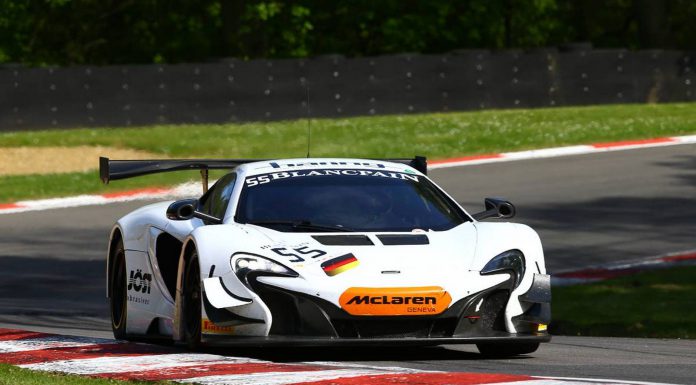 HTP Motorsport had all the reasons to smile after claiming victory in the Silver Cup class. Olivier Lombard and Jules Szymkowiak took the #83 Bentley Continental GT3 home with a win but not without a hitch. Lombard spun around in the second corner of the opening lap but managed to put the car back on track, Szymkowiak deployed the finishing move to the victory lane. Second in this class went to the #74 Audi R8 LMS Ultra of twins Anders Fjordbach and Thomas Fjordbach.
The Pro-Am cup was won by the #70 GT Russian Team Viatti Mercedes-Benz SLS AMG GT3 of Alexey Karachev and Bernd Schneider who finished tenth overall. Their sister car driven by Alexey Vasilyev and Marco Asmer finished in second. Triple Eight Racing took third in their #888 BMW Z4 GT3.
Round 2 of the Blancpain Endurance Series follows next on may 24 at Silverstone while Round 3 of the Blancpain Sprint Series will be held in Belgium on June 7.