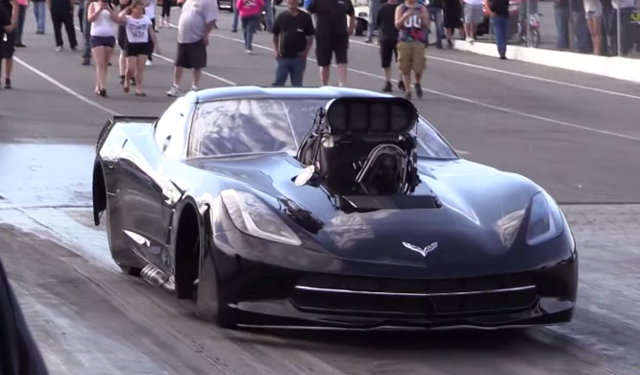 With 455 hp on tap, the C7 Chevrolet Corvette Stingray is certainly no slouch. However one drag racing crew as turned things up well past 11 in creating a 3500 hp Corvette monster for the drag strip. As you can imagine, it is breathtakingly fast!
[youtube]https://www.youtube.com/watch?v=vosgoS98QAg[/youtube]
While details about the racer's engine are limited, we know that it features a C Rotor Screw Blower supercharger which creates 476 cubic inches of air each time it spins. The results mean it is able to run down the eighth mile in a little over four seconds. Yep, that's fast!