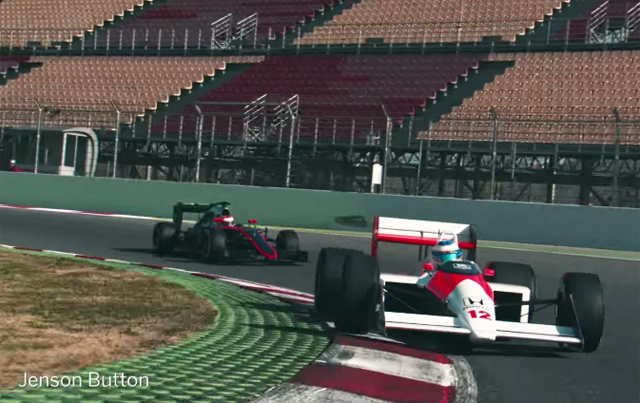 To celebrate 30 years of partnership, McLaren and TAG Heuer have released a short film dubbed 'Don't Crack Under Pressure – A Legend Returns'. The video shows McLaren-Honda Formula One driver Fernando Alonso piloting Ayrton Senna's legendary McLaren MP4/4 with Jenson Button in tow in the 2015 racer.
[youtube]https://www.youtube.com/watch?v=RfCeAjAR-_s[/youtube]
Alongside the stunning imagery, the clip includes narration by Senna himself and is certainly worth a watch. While it doesn't show any true wheel to wheel racing between the two cars, seeing Senna's MP4/4 once again on the track is something special.