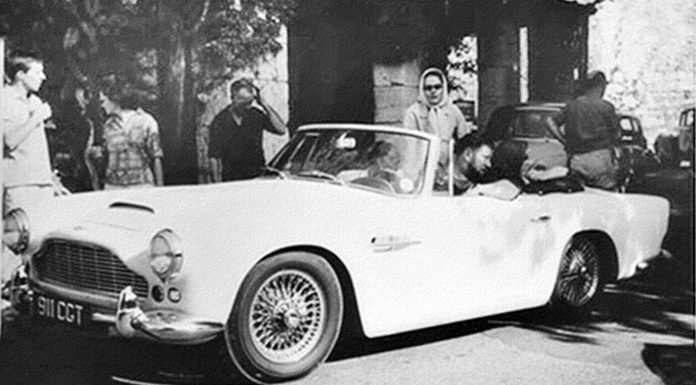 The enduring attraction of Aston Martins reached new heights today with a £10.3 million new record for the annual Aston Martin Works auction, with not one but two cars going under the Bonhams hammer for more than £1.5 million, one first owned by a Hollywood star.
Bringing the ultimate glamour was a 1962 DB4 Series lV Vantage Convertible originally owned by star of the silver screen Sir Peter Ustinov, the British actor, playwright and diplomat. He is pictured above with the car in an image copyright Brooklands Motor Company Limited.
One of only 70 built, the ultra-rare car was delivered to him at the Montreux Palace Hotel in Switzerland in July 1962, with UK registration 911 CGT and the new Vantage engine under the bonnet. It was originally finished in 'desert white' with Connolly red leather upholstery, detachable hardtop and chrome wire wheels. By 1979 the colour had changed to the present Royal Claret. Later owners included racing driver David Piper who had a new hood fitted and the interior retrimmed.
But while the Ustinov car made £1,513,500 it was not the top lot – that title went to another Convertible in Vantage specification, a 1966 Aston Martin DB5 that went under the hammer for £1,524,700.
The largest auction in Bonhams' 16 years of annual sales at the Aston Martin Works at Newport Pagnell, there were more than 50 cars and 170 other lots of 'automobilia'. Further sale highlights include the most famous of all 'James Bond' Aston Martins, the 1964 Aston Martin DB5 4.2-Litre Sports Saloon, at £595,100; the 1968 Aston Martin DB6 'Mark 1' Volante at £561,500; and the 1960 Aston Martin DB4 'Series 1' Sports Saloon selling for £494,300.
And it wasn't just the meticulously maintained or restored machines that were hitting high figures as barn-find and project cars continued to demonstrate their popularity. One rusting and paint-flaking 1958 Aston Martin DB Mark III Sports Saloon, pictured below and in the gallery above, sold at double its top estimate, achieving £104,540, and a 1959 Aston Martin DB Mark III Sports Saloon soaring above top estimate, selling for £115,740.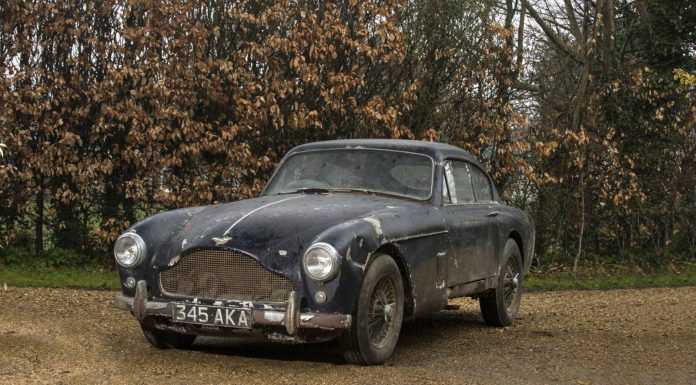 Interestingly, with the new Aston Martin Lagonda on the stocks, a version of the wedge-shaped futuristic – in both styling and technology – predecessor from 1984, with less than 30,000 miles on the clock, went for £50,600.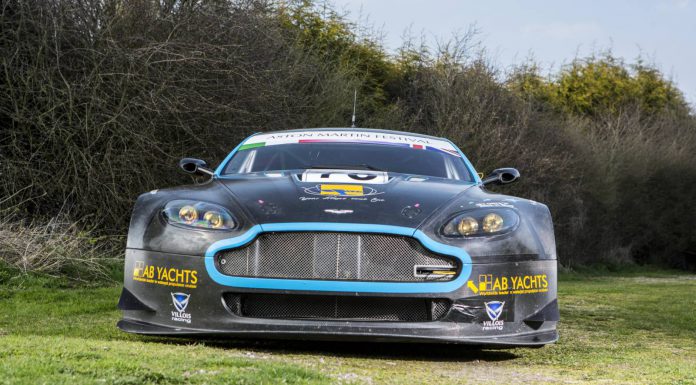 A more modern sales hit was a 2010 V8 Vantage GT2 competition coupe ready to race, pictured above, that went for £124,700 (171,291 euros). But missing from the tally of successful bids were some racers, like the DB7 V12 GT pictured below, and race shells in the Geoffrey Marsh dispersal sale of the famous Marsh Plant competition Aston Martins.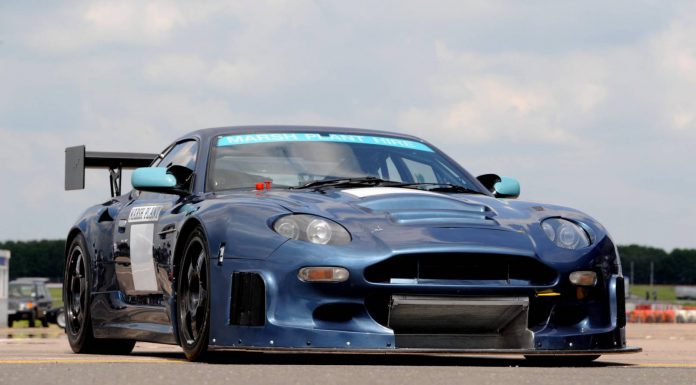 Paul Spires, commercial director at Aston Martin Works, said: "Today's Aston Martin Sale has been another hugely memorable occasion with keen bidding, strong sales, and rare and collectable Aston Martin sports cars going to buyers around the world."