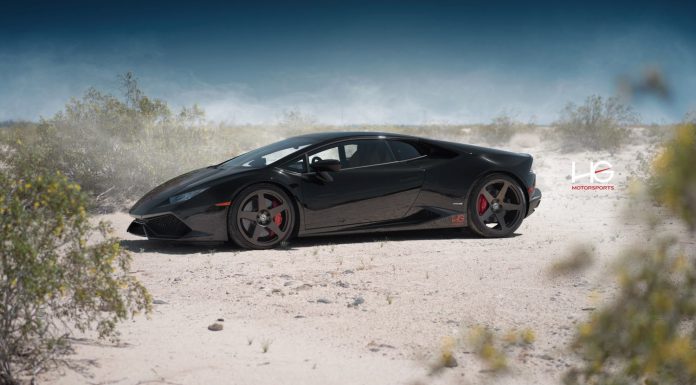 Ever since being revealed in late 2013, we've seen the Lamborghini Huracan adorned with a plethora of different aftermarket wheels. Now HG Motorsports has wrapped up work on one of the most interesting Huracan projects we've come across.
The gloss black Huracan in question has been installed with the classic 305M shoes courtesy of HRE Wheels. Featuring a satin bronze finish and a nostalgic five-spoke design, they certainly look very interesting when installed on the Huracan.
What are your thoughts?