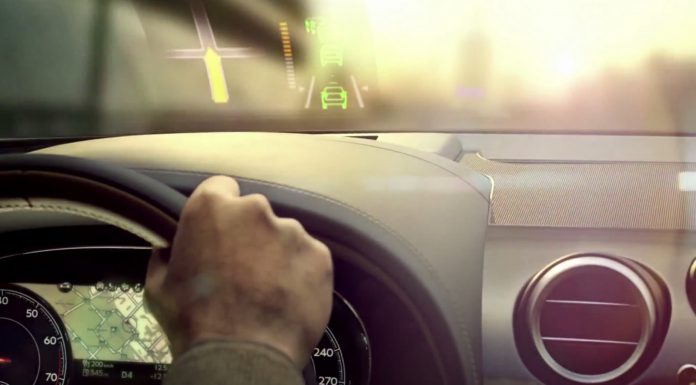 A new teaser video of the upcoming Bentley Bentayga has just been released with the clip providing a detailed look at some of the key interior elements of the upcoming luxury SUV.
[youtube]https://www.youtube.com/watch?v=GwyvER4tArE[/youtube]
The video reveals key details like the digital gauge cluster incorporating a night vision system. Additionally, it displays an advanced heads-up display as well as a key dial located in the heart of the centre console. That dial appears to feature touch technology to select between the different off-road driving settings while also combining a touch sensitive start/stop button. Additionally, plush leather can be seen alongside a number of wooden accents.
Elsewhere, engine options remain far from confirmed but it is speculated that the firm's customary 6.0-litre W12 will be available as well as the twin-turbocharged 4.0-litre V8 alongside the diesel. That diesel is speculated to be the 4.2-litre V8 set to be available for the recently released 2015 Audi Q7. Additionally, a plug-in hybrid version will be available.
While recently spied prototypes haven't revealed much about the car's design, a number of teaser images and videos released have shown a selection of key external visual traits. For example, the front end will be characterised by traditional quad Bentley headlights alongside a prominent front grille. Additionally, flowing lines will be present across the entirety of the Bentley Bentayga with the rear-end pinned to incorporate a prominent tailgate-mounted spoiler as well as a dual exhaust system.