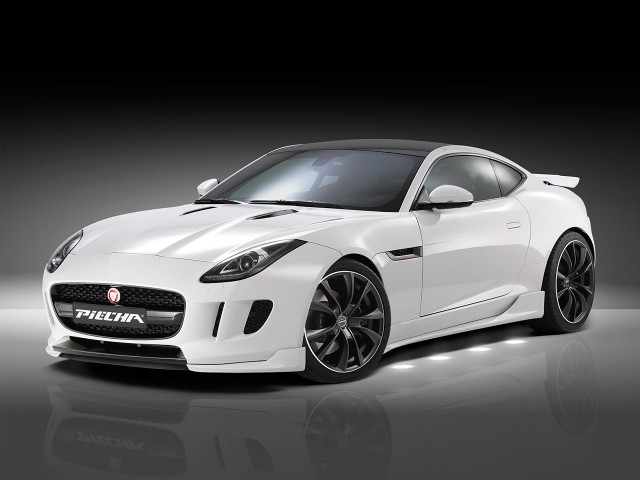 Just a week after Piecha Design unveiled its styling kit for the Jaguar F-Type Roadster, the tuner has revealed its exterior package for the Jaguar F-Type Coupe. While Piecha Design could have opted to simply transfer its F-Type Roadster parts onto the F-Type Coupe, it has in fact created some bespoke styling traits.
At the front, Piecha Design's Jaguar F-Type Coupe features the same splitter and bumper package as the tuner's F-Type Roadster. Interestingly, these elements haven't been created solely for looks as they serve an aerodynamic purpose by reportedly improving the British sport's cars high-speed stability. It is the same story for the new side skirts and sills.
At the rear, the Jaguar F-Type Coupe by Piecha Design includes a new diffuser incorporating a colour-coded undertray. The new diffuser doesn't just add an extra sense of aggressive and purpose to the F-Type Coupe but also reduces drag. New stainless steel grille inserts are also found at the rear end around the exhaust tips.
Unlike the F-Type Roadster, Piecha Design also offers a fixed rear wing for the F-Type Coupe. Further modifications include the installation of lowering springs which drop the ride height by 30 mm as well as a set of either 20 or 21-inch alloy wheels.