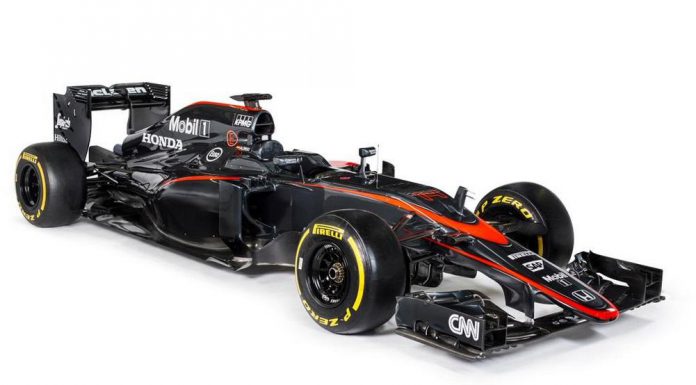 Prior to this weekend's Spanish Grand Prix, the McLaren-Honda Formula One team has just unveiled its new team livery for the rest of the 2015 season.
The design completely ditches the chrome-style finish which has characterised previous McLaren F1 cars and instead incorporates elements of gloss black and red. The livery also includes prominent white stickers for the team's major sponsors.
Discussing the new design, a McLaren spokesman said "The result is a dynamic, predatory, graphite-grey colouration, complemented by McLaren-dayglo 'Speedmarks' and keylines, reducing the reflection issues caused by our latest chrome-silver treatment."
While McLaren-Honda now has a new look, the team has been at the back of the field since the 2015 Formula One season kicked off due to issues with the Honda power unit.