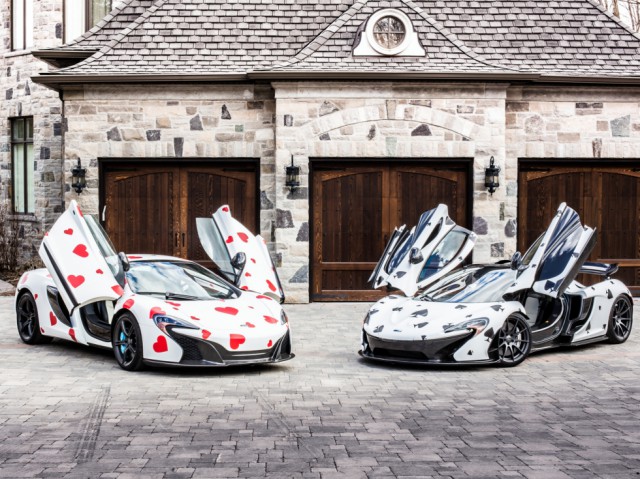 While Canadian DJ deadmau5 only recently took delivery of his McLaren P1, he has wasted no time in prepping it for Gumball 3000 later this month.
Deadmau5, real name Joel Zimmerman, originally opted to have his McLaren P1 painted in a bright shade of blue. For Gumball 3000 2015 however, he recently headed to Sekanskin who have wrapped the British hybrid hypercar in white with black 'Spades' logos throughout making for a unique finish reminiscent of a Dalmatian.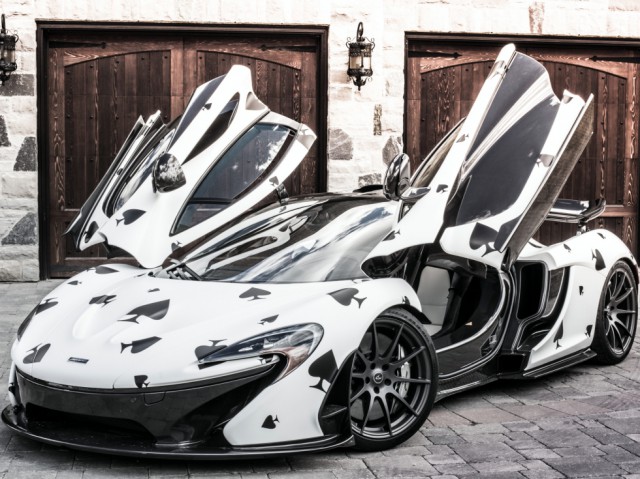 Also for Gumball 3000, Zimmerman will be bringing along his McLaren 650S which it itself has been wrapped with red 'Heart' logos. While not the most over-the-top wraps set to be featured during Gumball, it is inevitable that the DJ will be attracting a lot of attention!
In case you didn't know, the 2015 Gumball 3000 rally starts in Stockholm and will pass through Oslo, Copenhagen and the Amsterdam before the cars are flown to Reno in the United States. From there, entrants will drive through San Francisco and Los Angeles before arriving in Las Vegas.