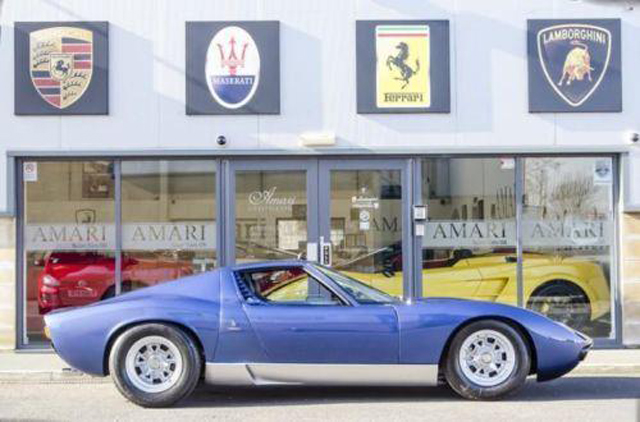 Amari Super Cars GB is currently offering an eye-catching 1971 Lamborghini Miura for sale at a casual 1.25 million euros.
The Lamborghini Mura in question was originally purchased by legendary singer Rod Stewart from Lamborghini Concessionaries Ltd. In 1971. One of the most interesting elements about this Miura is that it is right hand drive while the majority of Miura's produced were left hand drive. Additionally, it is also finished in a special shade of light blue.
After passing through the hands of Rod Stewart, this 1971 Lamborghini Miura has been owned by several other enthusiasts and has consequently covered 46,238 km throughout its lifetime. When it originally left the Sant'Agata factory, it was in S specification but has since been converted into the even more exclusive SV specification.
[Via eBay]