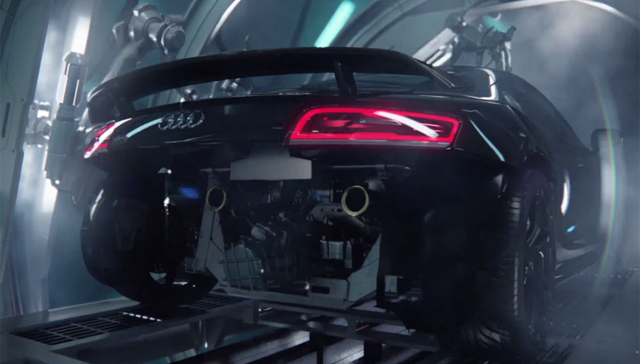 Having recently driven the latest-generation Audi RS3 Sportback, we can comfortably say it is more than worthy of wearing the 'RS' badge from Audi's quattro GmbH division. Have you ever wondered however, just how the RS3 is created?
[youtube]https://www.youtube.com/watch?v=QnMxcM7Gbjo[/youtube]
Well the German marque has decided to highlight its similarities with the range-topping Audi R8 in a sequence appropriately dubbed 'Audi RS3 Birth'. As the name implies, the clip essentially involves an Audi R8 giving birth to a bright red RS3. While that sounds strange, the CGI which has gone into creating the advertisement is very impressive and is definitely worth a watch!