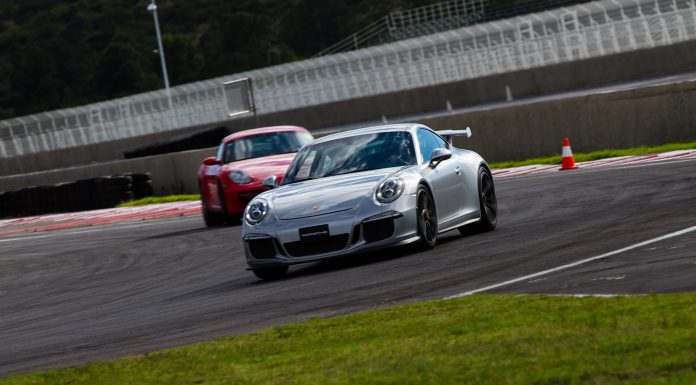 As you've previously read at GTspirit, Porsche is as committed to its customers as much as they are with the brand, and México is no exception. During one of their many track events throughout the year we were able to shoot an array of their latest cars, all owned and driven by their customers, except a pair of GTS Cayman & Boxster demo cars whose tyres could be abused by anyone who desired!
Last year's Porsche Driving Experience showcased the manufacturer's line-up in a track-focused event which presented the opportunity to drive each and every car to its limits. There is no holding back when it comes to keeping up to their statements, even at the circuit.
Yes, that's an SLS… and yes, that's an R8. Slower cars are allowed on track, too. The most fun you could have was not testing a corporate-owned vehicle on track but driving your own supercar at the limit, whether it is the car's limit or your own! Everything from a Panamera to heavily specified 911 Turbos were enjoyed through the corners of Miguel E. Abed racetrack, while experienced drivers taught the SLS and R8 a couple lessons at high speeds.
We're pleased to reveal these never-seen-before images of the event, where drifting, slalom and rapid cornering are magnificently represented. Once again Porsche de México proudly shows us how it's done.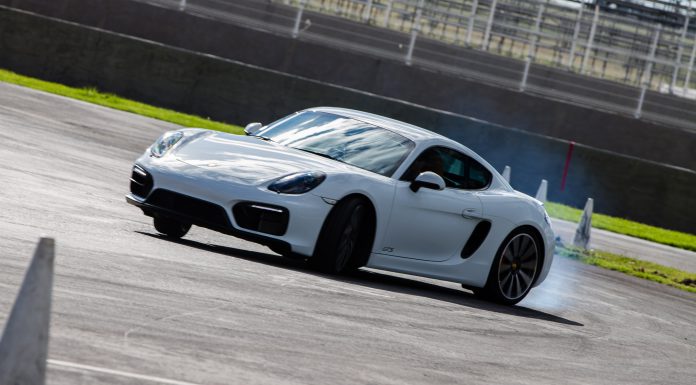 Feel free to tell us in the comments section below what do you expect to see in this year's event, as well as what would be your ideal track day Porsche. While you're on it, don't forget to share!